Amnesty International
Iran urged to release journalist jailed for political activism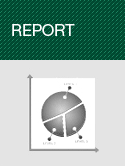 March 4, 2010
Report
Amnesty International has called on the Iranian authorities to release a journalist and women's rights campaigner imprisoned for her political activism in the wake of last year's disputed presidential election.

Hengameh Shahidi began serving a six-year sentence at Tehran's Evin Prison last week, after an appeal court ruling upheld her conviction. 

Her imprisonment is the latest in a series of ongoing attacks on journalists and media outlets close to the opposition. 

Shortly after her arrest, the Press Supervisory Board on 1 March 2010 closed the E'temad daily newspaper, run by Elias Hazrati, a supporter of defeated presidential candidate Mehdi Karroubi, and the weekly journal Iran Dokht (run by Mehdi Karroubi's wife and son). 

Sina, a weekly provincial newspaper, was also closed, for allegedly not operating in line with the constitution.

Hengameh Shahidi's sentence includes five years for "gathering and colluding with intent to harm state security" and one year for "propaganda against the system". The appeal court overturned another conviction for "insulting the president" which carried a sentence of 91 days and a fine.

Amnesty International said it considers Hengameh Shahidi to be a prisoner of conscience, held solely for peacefully exercising her rights to freedom of expression, association and assembly.

Hengameh Shahidi was an advisor on women's issues to defeated presidential candidate Mehdi Karroubi during his election campaign and is a member of his National Trust party.

Originally arrested on 30 June 2009, she was held at Evin Prison for over four months before she was released on bail on 1 November after she went on hunger strike in protest at her continued detention.

During her detention, Hengameh Shahidi says she was tortured and on several occasions she was threatened with execution. Once she said she was subjected to a mock execution. Her interrogators also threatened to arrest other family members.

At her trial on 4 November 2009, Hengameh Shahidi was accused of taking part in demonstrations against the disputed presidential election result between 13 and 17 June and giving an interview to the media and collecting signatures for the "One Million Signatures Campaign (also known as the Campaign for Equality - which aims to end discrimination against women in Iranian law).

She was also accused of supporting a campaign to end executions by stoning in Iran, signing numerous statements addressed to United Nations human rights bodies about human rights violations in Iran, and publishing articles on her blog.

Hengameh Shahidi was rearrested on 25 February 2010 and taken to Evin Prison, after being summoned to the Ministry of Intelligence investigations office "to answer a few questions". Two days later her lawyer, Mohammad Mostafaei, was shown the appeal court ruling upholding her prison sentence.

Amnesty International has urged the Iranian authorities to ensure that while imprisoned, she is granted access to her family, her lawyer and to all necessary medical treatment, including for her heart problems.

The organization also called for an immediate, thorough and impartial investigation into Hengameh Shahidi's allegations of torture in detention and for anyone found responsible to be brought to justice promptly and fairly.  

Amnesty International also called for closed newspapers to be reopened and for all undue restrictions on the freedom of the press to be lifted.

Since the disputed presidential election in June 2009, the authorities have acknowledged over 5,000 people have been arrested, including over 1,000 during and following mass demonstrations on the religious festival of Ashoura on 27 December.  The true number is likely to be higher.

Those detained include political figures and political activists, students, human rights defenders and journalists.

Many have been tried in grossly unfair trials, resulting in long prison term sentences and some sentences of flogging. At least 13 have been sentenced to death, of whom two have been executed and three have had their sentences commuted to prison terms.  

The Iranian authorities are continuing to severely restrict freedom of expression in Iran, arresting journalists (of whom scores are believed to remain in detention), imposing restrictions on the use of the internet, including social networking sites, and shutting down newspapers.