Amnesty International
Iran: Quashing of child offender's death sentence highlights need for urgent legal reform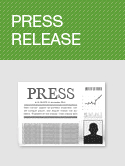 January 15, 2007
Press Release
AI Index: MDE 13/002/2007 (Public)
News Service No: 008
The outcome of the retrial of 19 year old Mahabad Fatehi, known as Nazanin, as a result of which she no longer faces execution, highlights the urgent need for legal reform in Iran to prevent those accused of crimes committed before they are 18 being sentenced to death.
On 14 January 2006, judges in a Tehran criminal court cleared Nazanin Fatehi of pre-meditated murder following a trial session held on 10 January, but ordered her to pay diyeh (blood money) to the family of the man she killed in self-defence in March 2005. She had been sentenced to death for murder in January 2006, but following international protests, including by a Canadian-Iranian beauty queen Nazanin Afshin-Jam, her death sentence was quashed by the Supreme Court in May 2006 and her case sent for retrial.
In another case, musician Sina Paymard, who was convicted of murdering another youth when he was 16 and sentenced to death, has reportedly had a stay of execution ordered by the Head of the Judiciary. In September 2006, a few days after his 18th birthday, Sina Paymard was scheduled to be executed, but was granted a last minute reprieve at the gallows by the family of the victim, who were moved by his playing of the ney (a Middle Eastern flute), his last request. His execution was postponed for two months while it was referred to conciliation but the victim's family demanded diyeh of 150 million toumans (over $US160,000) which Sina Paymard's family was unable to pay and Sina Paymard remained at risk of execution. His lawyer also asked for a review of his case in November 2006, after submitting new evidence that the court had not properly considered evidence that Sina Paymard suffered from a mental disorder.
At least 23 other child offenders reportedly remain on death row in Iran. Their names, and ages (where known) at the times of their alleged crimes are as follows:
1- Beniamin Rasouli, 17
2- Hossein Toranj, 17
3- Hossein Haghi, 17
4- Morteza Feizi, 16
5- Sa'eed Jazee, 17
6- Ali Mahin Torabi, 16
7- Milad Bakhtiari, 16
8- Farshad Sa'eedi, 17
9- Mostafa, 16
10- Mahmoud, 17
11- Saber
12- Hamid, 17
13- Sajjad, 17
14- Farzad, 15
15- Hossein Gharabaghloo, 16
16- Asghar, 16
17- Iman, 17
18- Ne'mat, 15
19- Mohammad Mousavi,
20- Delara Darabi, 17
21- Hamzeh S, 17
22- Shahram Pourmansouri, 17
23- Hedayat Niroumand, 15
As a state party to the International Covenant on Civil and Political Rights (ICCPR) and the Convention on the Rights of the Child (CRC), Iran has undertaken not to execute anyone for an offence committed when they were under the age of 18. Nevertheless, Amnesty International has recorded 21 executions of child offenders in Iran since 1990. In 2006, Iran and Pakistan were the only countries in the world to continue to execute child offenders (although Pakistan enacted in 2000 the Juvenile Justice System Law which abolished the death penalty for people under 18 at the time of the crime in most parts of the country). The Kurdistan Human Rights Organization has reported that in late December 2006, 22-year-old Naser Batmani was hanged in Sanandaj Prison for a murder committed when he was under 18. It appears that the authorities are keeping child offenders sentenced to death in prison until they pass their 18th birthday before executing them.
The Iranian authorities have been considering passing legislation to ban the use of the death penalty for offences committed under the age of 18 for several years. A bill establishing special courts for children and adolescents was reportedly passed by the Majles in the summer of 2006 but has not yet been approved by the Council of Guardians, which vets Iran's legislation for conformity with Islamic principles.
The UN Committee on the Rights of the Child, which monitors states' compliance with the CRC, in January 2005 urged Iran immediately to stay all executions of people convicted of crimes committed when they were under 18, and to abolish the use of the death penalty in such cases.
On 9 December 2005, Philip Alston, the United Nations Human Rights Commission's Special Rapporteur on extrajudicial, summary or arbitrary executions, said "At a time when virtually every other country in the world has firmly and clearly renounced the execution of people for crimes they committed as children, the Iranian approach is particularly unacceptable... It is all the more surprising because the obligation to refrain from such executions is not only clear and incontrovertible, but the Government of Iran has itself stated that it will cease this practice."
Amnesty International welcomes the news of the lifting of the death sentence against Nazanin Fathehi and the stay of execution order in Sina Paymard's case, but is calling on the Iranian authorities to take immediate steps to prevent all executions of child offenders, and to take urgent measures to abolish the death penalty for all child offenders in accordance with Iran's obligations as a state party to the International Covenant on Civil and Political Rights and the Convention on the Rights of the Child.