Amnesty International
Iran Continues to Pass Death Sentences on Child Offenders (Web feature)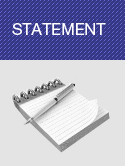 June 27, 2007
Statement
AI Index: MDE 13/079/2007
Amnesty International (AI) is calling on the Iranian authorities to take immediate steps to end the shameful practice of executing child offenders (those convicted of crimes committed before the age of 18).
According to the report Iran: The last executioner of children, Iran has executed more child offenders than any other country in the world since 1990.
As a state party to the International Covenant on Civil and Political Rights (ICCPR) and the Convention on the Rights of the Child, Iran has committed not to execute anyone for an offence committed when they were under the age of 18.
Officials from the Iranian Government and the judiciary have repeatedly stated that Iran does not execute children. However, the facts tell a different story.
The report states that 24 child offenders have been executed in Iran since 1990, 11 of whom were under 18 at the time of their execution. In most cases, the authorities waited until child offenders turned 18 before executing them. It is not clear whether the authorities understand that such executions still violate Iran's international obligation not to execute child offenders under the ICCPR.
Real Lives -- Child Offenders
Sina Paymard, the 16-year-old reprieved at the gallows in 2006 by relatives of the murder victim after he had played the flute.
Delara Darabi, aged 20, faces execution after being convicted of the murder of her father's 58-year-old female cousin. She was 17 at the time of the crime.
AI is aware of 71 child offenders who are currently under sentence of death in Iran. However, the lack of information available on the death penalty in the country means this number may only be a fraction of the total.
Campaigning against the death penalty both inside and outside Iran can make -- and has made -- a difference. In some cases, death sentences have been overturned and the person has been released. In many more, stays of execution have been won.
Campaigns have also prompted the Iranian authorities to publicly comment on cases, initiate reviews of cases, order retrials and even grant pardons or amnesties.
Human rights defenders in Iran stress that international publicity and pressure in support of local efforts can help bring about change in the country. AI believes that campaigning can save lives and will eventually persuade the Iranian authorities to end the illegal execution of child offenders and bring their legal practices into line with their obligations under international law.
AI opposes the death penalty for anyone, regardless of their age and the nature of the crime or the character of the condemned. Every execution is an affront to human rights and an act of premeditated cruelty that denies the right to life as enshrined in the Universal Declaration of Human Rights.
AI's report calls for the abolition of the death penalty for child offenders in Iran. The Head of the Judiciary should immediately implement a moratorium on the execution of child offenders until such changes can be made law.
The death sentences of the 71 child offenders documented in AI's report, and any other child offenders on death row in Iran, must be commuted.
Ending executions of child offenders in Iran, while a major objective in itself, is just one step on the road to total abolition -- but a vitally important step that should be taken without delay.
Sina Paymard
Sina Paymard, the young man reprieved at the gallows in 2006 by relatives of the murder victim after he had played the flute, was a 16-year-old drug addict at the time of the crime.
In October 2004, he went to a park in Tehran to try and buy cannabis. When a fight broke out between him and the man from whom he was trying to buy drugs, he stabbed the man with a pocket knife. He said that he was under the influence of drugs at the time. Branch 71 of the Tehran Province Court sentenced Sina Paymard to qesas for murder. Branch 33 of the Supreme Court upheld the sentence.
According to his lawyer, human rights defender Nasrin Sotudeh, Sina Paymard had been diagnosed with bipolar disorder by a psychiatrist, for which he was treated between 2001 and 2002. His lawyer says the sentencing court did not properly consider evidence that Sina Paymard was suffering from a mental disorder, and in November 2006 submitted new documents to the court, calling for a review of the case.
Sina Paymard's father described the emotional day of his son's planned execution:
"We… asked the officials to allow us to see Sina once more. Nobody listened to us. Then the prison officer said Sina had asked for his instrument. Sina plays the flute. I gave it to him... that was Sina's last wish at the gallows... He started playing and all the families started crying... One of the women, who was apparently one of the [representatives of the murder victim], went to the other party and [agreed to accept blood money]. She then went to the other [members of the victim's family]... and they listened to her."
In January 2007, the Head of the Judiciary granted Sina Paymard a stay of execution while negotiations took place between his family and his victim's family over the diyeh (blood money). The victim's family demanded diyeh of more than US$160,000, which Sina Paymard's family struggled to collect. In April 2007, after the family finally raised the money, the victim's family is reported to have refused to accept the payment.
Sina Paymard remains held under sentence of death in Reja'i Shahr prison in Karaj.
Delara Darabi
Delara Darabi, aged 20, faces execution after being convicted of the murder of her father's 58-year-old female cousin Mahin in September 2003. She was 17 at the time of the crime.
Delara Darabi initially confessed to the murder, but later retracted her statement. She said that her boyfriend, Amir Hossein Sotoudeh, was the murderer and that she had admitted responsibility to protect him from execution, claiming that he had told her she was too young to be executed.
Delara Darabi was initially sentenced to death by Branch 10 of the General Court in Rasht on 27 February 2005. In January 2006, the Supreme Court found "deficiencies" in the case and returned it to a children's court in Rasht for retrial.
Following two trial sessions in January and June 2006, Delara Darabi was sentenced to death for a second time by Branch 107 of the General Court in Rasht. Amir Hossein Sotoudeh was sentenced to 10 years' imprisonment for complicity in the murder.
Both received sentences of three years' imprisonment and 50 lashes for robbery, plus 20 lashes for an "illicit relationship". Delara Darabi's death sentence was confirmed by the Supreme Court on 16 January 2007.
Delara Darabi has been detained in a women's prison in Rasht since her arrest in 2003. Her detention conditions have been poor and she has suffered from depression in prison. Her father has said that she is not fed properly and is treated badly by the prison staff.
Delara Darabi has had only sporadic access to her family. Visitation rights are frequently denied and the family have sometimes been turned away on arrival.
In January 2007, Delara Darabi attempted to commit suicide, but was saved when cellmates alerted prison officials. Prior to her suicide attempt, her family and lawyer made repeated requests that she be moved to another prison because of her deteriorating physical and mental state.
In March 2007, her lawyer, Abdolsamad Khoramshahi, told E'temad newspaper that he had filed an appeal against her death sentence, which will be heard by a different branch of the Supreme Court.
On 5 April, it was reported that the file had been transferred from the Head of the Judiciary to the Supreme Court, but on 25 April it was reported that her death sentence had been further confirmed by Branch 7 of the Supreme Court, sitting as a sentencing discernment or review body and that the verdict had been sent back to the Head of the Judiciary for consideration.
OPEN LETTER FROM DELARA DARABI'S FATHER
11 JANUARY 2007
"My daughter Delara is accused of a crime that she did not commit… Three years ago when she told me of the incident, I took her to the authorities to be protected by law. It is a law and a judiciary system that, I have now realized to depth of my bones, has no sense of justice whatsoever.
"Today my child's life is not only being threatened because of her pending death sentence, but it is also in danger because of how she is being mistreated in the women's prison ward.
"It is my child's human right not to be tortured. It is her right to have basic living and meal standards. But there are no such standards here. They do not properly feed her. We have no visitation rights. On the day that I am talking to you, her mother, sisters and I went to visit her but for unknown reasons were again refused a visit...
"Help me and help us until justice is properly served. There are no signs of humanity and justice in here."