Amnesty International
Iranian must release student pictured 'dressed as woman'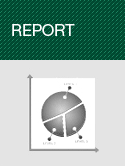 December 18, 2009
Report
Amnesty International has called for the release of an Iranian student leader whose arrest and detention have inspired men to cover their hair in an online solidarity photo campaign.

Majid Tavakkoli was arrested in student protests on 7 December and was later pictured wearing female clothes in an apparent attempt to humiliate him. 

Now many Iranian men inside and outside the country have taken pictures of themselves wearing various forms of hijab, such as headscarves or the chador, in protest and solidarity. Many pictures include the slogan "We are all Majid".

As part of the online photo campaign, which has seen hundreds of images uploaded on Facebook, women have also pictured themselves with false moustaches, in a further gesture of solidarity and to rebut the authorities' tactic to ridicule Majid Tavakkoli.

Majid Tavakkoli's whereabouts are unknown and he is at risk of torture or other ill-treatment. Amnesty International believes he is a prisoner of conscience, held solely for his peaceful expression of his right to freedom of expression, association and assembly.

"The Iranian authorities must immediately and unconditionally release Majid Tavakkoli and any other students detained around the 7 December demonstrations solely for the peaceful expression of their rights to freedom of expression, association or assembly," said Amnesty International's Deputy Middle East and North Africa Director Hassiba Hadj Sahraoui.

Majid Tavakkoli was arrested as he left Amir Kabir University of Technology in Tehran, where he had given a speech at a student demonstration marking Student Day in Iran.

The following day, Fars News Agency, which is close to the Revolutionary Guards and the Iranian judiciary, published pictures of Majid Tavakkoli wearing women's clothing. 

It claimed he had been wearing them at the time of his arrest in order to escape detection.  

Student and other websites, which have alleged that Majid Tavakkoli was beaten at the time of his arrest, have denied that he was wearing the clothes when arrested, but suggested he was forced to wear them afterwards.

Dozens of students and others were arrested before, during and after the 7 December protests that took place in cities across the country. Many have been released, but an unknown number remain in detention.  

Amnesty International has also called on the Iranian authorities to promptly and impartially investigate the reports that Majid Tavakolli was beaten during his arrest.