Human Rights Watch
Iran: EU Must Not Forget Political Prisoners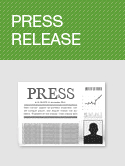 October 9, 2003
Press Release
Freedom of Expression Remains at Risk in Iran
As European and Iranian officials and nongovernmental organizations met in a human rights dialogue about freedom of expression this week in Brussels, speaking out became even riskier in Iran, Human Rights Watch said today in a letter to European Union delegates.
Human Rights Watch called on the EU to sponsor a resolution at the upcoming meeting of the United Nations General Assembly's Third Committee, which deals with human rights.
"The EU's human rights dialogue with Iran seems to have had zero effect on the practices of the government in Tehran," said Joe Stork, acting executive director of Human Rights Watch's Middle East and North Africa division. "Iran's journalists and activists deserve to hear loud and clear that the international community has not forgotten them."
Documenting recent developments that highlight the continued dangers of voicing one's views in Iran, the letter asked the EU to intervene with Iranian officials on behalf of prisoners being held solely for exercising their right to freedom of expression. The letter also called for a moratorium on any further punishment of student activists by university disciplinary committees. Human Rights Watch urged the EU to demand that Iran provide information on the names of all political prisoners held for expressing their views, the prisoners' legal status, and the locations and conditions of their detention.