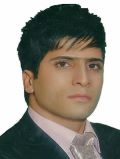 "The pain we've endured has been for nothing"
It has been one year since Amin Korki was killed. Iranian judicial authorities have nonetheless shown no interest in pursuing his family's demand for justice.
Amin Korki was a 31-year-old native of Andishmak living in the city of Dezful, Khuzestan Province. He was born in a poor family and had therefore to give up on school in eighth grade and help his family make ends meet. His main concern was his family's livelihood and freeing them from poverty. Thus, he took part in widespread public protests in December 2018 and demonstrations over economic conditions, the high cost of living, and inflation. These widespread protests spread to Dezful on December 30. The popular public protests began on December 28, 2017 in several cities in Razavi Khorasan Province and gradually spread to other cities in Iran. With the violent encroachment of government forces, the protestors' slogans then turned against the institutions of the Islamic republic and the Leader himself. Thereupon, hundreds were arrested and several people were killed in detention centers or in the streets.
Less than 48 hours after the protests started in Dezful, security forces conducted a wave of arrests. For a few consecutive days, security force agents rounded up dozens of people with the help of individuals from the Basij force and plainclothes operatives by raiding citizens' houses, including Amin who was arrested in his father's house, at around 2:00 AM in the morning of January 3, 2018, without a warrant, while he and his father were beat by arresting agents.
During interrogations, Amin was tortured physically and denied contact or meetings with his family as well as access to a lawyer. The charges of "playing a leadership role in the winter disturbances in Dezful" and "tearing up a picture of Ayatollahs Khomeini and Khamenei" were levelled against him. After a temporary detention order was issued, Amin was sent to Dezful General Prison. On March 17, 2018 - 74 days after his arrest - Amin was freed on bail.
12 days later, on March 29, Amin's father left him alone at the house to attend the funeral of a neighbor. When he returned about two hours later, he saw that the door was open, and noticed that his son was gone. Korki's family immediately started searching for him. The ongoing presence of a police patrol car around the house, since Amin was gone until next morning, coupled with the ominous development regarding their son, concerned them. On the evening of March 30, Amin's body was discovered at a construction site near their home. Some of Amin's brothers saw his body before it was transferred to the hospital: they reported signs of abrasion and bruising on his chest, shoulder, underarms, and forearms, as well as a deep gash in the left side of his head.
Given the discovery of a drug syringe next to Amin's body and signs of injection on his hand, his cause of death was given as drug abuse in the original forensic medical report. Nonetheless, the complete report of the Khuzestan Province Forensic Medical Office in August/September 2018 rejected drug abuse as the cause of death, stating the reason for death as being unclear.
On April 8, 2018, Korki's family filed a legal complaint alleging criminal misconduct in the Public and Revolutionary Prosecutor's Office of Dezful. Sometime later, Korki's family introduced suspects to the court. Some three months after Amin's death, a number of the family's neighbors told them that on the afternoon of March 29 a number of police agents from Kalantari 18 in the city of Hamzeh in Dezful and an individual known to be affiliated with the local Basij force had raided the family's home and had taken Amin with them after beating him. The family's efforts to summon witnesses to the events of the day Amin disappeared, as well as to bring to light inconsistencies among individuals with knowledge of the case were fruitless. The Kalantari Deputy, the Basij officer, and the guard of the construction site where Korki's body was found, gave different and conflicting accounts of how they had come to know about Korki's body across various interrogations. During several interrogations, these people stated they had come upon Amin's body at different times. These times did not match those given by others, nor their own previous statements. It was ultimately not clear who was the first to discover Amin's body and where. Thus, Korki's family was deprived of their right to know the truth about the manner and cause of their son's death.
After nine months passed and despite the family's pursuit of the case, their visits to relevant institutions such as the Dezful Intelligence Office, Ministry of Justice Office, and Prosecutor's Office, the Ministry of Intelligence Office for Dezful County, and the General Intelligence Office for Khuzestan Province, and their writing letters to various officials, the Dezful Ministry of Justice Office declared that the murder case regarding Amin was closed in November/December 2018, without taking the basic steps to find the truth. The Dezful Ministry of Justice Office also neglected Korki's family's right to access to justice.
Korki's family says they have grown despondent over pursuing the case with judicial authorities and have called for assistance from international organizations for the sake of justice and realizing the rights which have been denied them: "We've given up hope in everything: every [government] organ, every office, every involved official, even the presidency, even the judicial branch. Now that a year has passed and nothing has been done, we have no choice but to follow up with people outside the country… and to follow up with human rights organizations…" The family says "The death of a loved one brings great pain. But the bigger suffering comes from knowing there's no justice to speak of here, and that the pain we've endured has been for nothing."