Human Rights Watch
Iran: Europe Needs Tougher Stance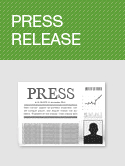 June 9, 2004
Press Release
European Union officials should take a much stronger approach in the upcoming E.U.-Iran human rights dialogue than they have in previous meetings with the Iranian government, Human Rights Watch said today.
Human Rights Watch urged the EU delegation going to Tehran on June 14-15 to demand that Iran meet concrete benchmarks to end abuses.
In a 73-page report released on June 7, "Like the Dead in Their Coffins: Torture, Detention, and the Crushing of Dissent in Iran," Human Rights Watch documents how political detainees have tortured in the presence of judges, held for weeks in absolute solitary confinement, and denied basic due process rights.
In recent weeks, hundreds of student protesters have been summoned to court around the country or sent to university disciplinary committees for punishment. Last month, a number of political detainees on one week of medical leave received harsh prison sentences for articles they had published.
"Given the human rights climate in Iran right now, a timid 'dialogue' in Tehran would send the wrong message," said Sarah Leah Whitson, executive director of Human Rights Watch's Middle East and North Africa Division. "The EU must publicly condemn the crackdown that is currently underway."
An increasing number of Iran's independent newspapers have been shut down by Iran's judiciary, and numerous journalists and intellectuals have been prosecuted under the provisions of the Press Law and Penal Code.
This meeting will mark the fourth round of the EU-Iran Human Rights Dialogue. Three similar meetings have taken place since December 2002.
Human Rights Watch urged the EU to clearly convey the message that Iran's failure to address these serious and systematic violations of basic human rights will have negative consequences for other areas of the EU-Iranian cooperation. The EU should make further dialogues and trade negotiations contingent on clear and concrete improvements in Iran's human rights record; and call on Iran to carry out these measures before the next dialogue, including:
• release all political prisoners currently held for the legal exercise of their right to free expression, association, and assembly, including prominent dissidents whose health is currently at risk such as Hashem Aghajari, Siamak Pourzand, Akbar Ganji, Abbas Abdi, and Ahmad Batebi;
• create specific enforcement mechanisms for its recently adopted anti-torture laws, including accountability for judges and interrogators who torture detainees;
• conduct a thorough investigation of its secret prisons, granting full access to international observers;
• provide for independent investigation of judges and prosecutors who violate Iranian and international law relating to the rights of the accused, freedom from ill-treatment, and freedom from torture;
• invite legitimate and independent non-governmental organizations to this round of the dialogue, such as the Center for Human Rights Defenders headed by Nobel Laureate Shirin Ebadi, rather than those with significant ties to the government.