Human Rights Watch
Iran: Nobel Winner in Danger of Arrest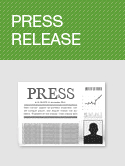 January 15, 2005
Press Release
Shirin Ebadi Will Defy Summons, She Says
An Iranian Revolutionary Court order threatening the arrest of Nobel Peace Prize winner Shirin Ebadi places all human rights defenders in Iran at risk, Human Rights Watch said today.
Ebadi told Human Rights Watch that she does not intend to respond to the summons because she considers the order unlawful and does not recognize the Revolutionary Court's legitimacy.
On January 12, the Fourteenth Branch of the Revolutionary Court in Tehran ordered Ebadi to present herself for questioning within three days. The order did not specify the reasons for the summons, but stated that if she did not respond within the specified period, she would be arrested. Ebadi told Human Rights Watch she has appointed a team of three lawyers to represent her.
"This is a blatant attempt by the Iranian government to silence one of the few remaining voices for human rights in Iran," said Sarah Leah Whitson, Executive Director of the Middle East and North Africa Division of Human Rights Watch. "If even a Nobel prize winner can be threatened, then no activist is safe."
Shirin Ebadi is the founder of the Center for Defense of Human Rights and has provided legal counsel to many political prisoners and dissidents. Last week, she became the defense lawyer for Ruzbeh Mir-Ebrahimi, the latest target of the Iranian government's high-profile prosecution of webloggers and journalists. As Human Rights Watch has previously described, the government has detained and tortured many writers during the past few months, accusing them of "propaganda against the regime," among other things.
Ebadi is also representing the family of Iranian-born Canadian journalist, Zahra Kazemi, who died during her detention by the Iranian judiciary. Ebadi has recently renewed her calls for changes to Iran's Islamic penal code to conform with international human rights standards.
"At minimum, the Iranian government should specify the legal basis for summoning Ebadi," said Whitson. "That's a basic principle of due process."
Human Rights Watch is deeply concerned for the safety of Shirin Ebadi. Since receiving the Nobel Peace Prize in 2003, she has been the target of frequent threats and intimidation. In December 2003, a group of vigilantes attacked and physically harmed Ebadi while she was delivering a lecture at Al-Zahra University in Tehran.
The government of Iran has an affirmative obligation to protect Ebadi and other rights advocates. The U.N. Declaration on Human Rights Defenders, which the General Assembly adopted by consensus in 1998, declares that individuals and associations have the right "to promote and to strive for the protection and realization of human rights and fundamental freedoms," to "develop and discuss new human rights ideas and principles and to advocate their acceptance," and to "complain about the policies and actions of individual officials and governmental bodies with regard to violations of human rights." At the same time, states "shall take all necessary measures to ensure the protection by the competent authorities of [human rights defenders] against any violence, threats, retaliation, de facto or de jure adverse discrimination, pressure or any other arbitrary actions" as a consequence of their legitimate effort to promote human rights.
"The Iranian authorities have a legal obligation to protect Shirin Ebadi," said Whitson. "They are doing just the opposite."