Human Rights Watch
Iran: Dissident Wins Award for Besieged Writers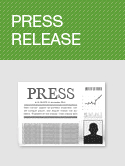 March 6, 2005
Press Release
Taqi Rahmani Imprisoned Without Charge for Expressing His Opinions
The Iranian author Taqi Rahmani, who has spent a total of 17 years in prison, was awarded a Hellman/Hammett grant for persecuted writers, Human Rights Watch said today.
Each year, Human Rights Watch awards Hellman/Hammett grants to writers targeted for expressing views that the government opposes, for criticizing government officials or actions or for writing on topics that the government does not want reported.
For 17 years of the quarter-century since the Iranian revolution, Taqi Rahmani has been in prison. In his extensive writings on religious modernism and the political history of Iran, the 45-year-old author has criticized the relationship between religion and politics in Iran and its adverse effects on democratic development. He is the author of 26 books and monographs. He has also worked for several reformist newspapers and journals.
"Taqi Rahmani has spent more than a third of his life behind bars just for expressing his opinions," said Joe Stork, Washington director of Human Rights Watch's Middle East Division. "His experience is a harsh testimony to the plight of writers, dissidents and other peaceful critics in Iran today."
Human Rights Watch called on the Iranian government to release Rahmani immediately and unconditionally.
In 1981, he was imprisoned for three years because of his writings in Pishtaz, an underground publication. He was imprisoned again in 1986, and was sentenced to 11 years for his writings on religious modernism and politics.
After his release in 1997, Rahmani resumed writing and worked as a journalist with a number of reformist newspapers that have since been shut down. In March 2001, he was arrested yet again and spent 14 months in prison. On June 15, 2003, Taqi Rahmani and two of his colleagues, Hoda Saber and Reza Alijani, were arrested on the orders of Tehran's chief prosecutor, Saeed Mortazavi. The three dissidents have spent the last 22 months under arbitrary detention without being charged.
The Hellman/Hammett program began in 1990. Since then, more than 400 writers from 88 countries have received grants. The grants are awarded every spring after nominations have been reviewed by a selection committee composed of authors, editors, and journalists who have a longstanding interest in free expression issues.