Amnesty International
AMNESTY INTERNATIONAL, IRAN, ANNUAL REPORT 1983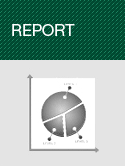 AMNESTY INTERNATIONAL
November 30, 1983
Report
This report covers the period
January to December 1983
(Pages 332-336)
Amnesty International continued to be concerned about the large number of executions; numerous allegations of torture and other forms of ill-treatment of prisoners; the imprisonment of many prisoners of conscience; and the denial of fair trials to political prisoners. The organization recorded 399 executions during 1983, but regarded this as a minimum figure; it was concerned that executions took place after summary or arbitrary legal proceedings or, in some instances, after none. Information was received concerning both the use of torture to obtain confessions and information and whipping as a judicial punishment. The number of prisoners of conscience was not known, but many of the thousands of political prisoners were held because of their non-violent political or religious beliefs or activities, or heir relationship with people who had engaged in opposition to the government. Arrest, detention and legal procedures all appeared to be arbitrary. Detainees were held for long periods before being charged and when trials did take place they lacked the safeguards which would ensure a fair trial.
Throughout the year Amnesty International frequently raised its concerns with the authorities. On 23 August 1983 in a letter to Ayatollah Ruhollah Khomeini it stated:
"Amnesty International continues to be most seriously concerned about reported human rights violations in Iran in contravention of Iran's obligations as a State Party to the International Convenant on Civil and Political Rights and of many articles of Iran's own Constitution. Amnesty International has accumulated since 1979 a large body of material documenting these violations, including personal testimonies from former prisoners and relatives of prisoners who have left Iran . . . The usual practice of Amnesty International is to support all its statements and claims with specific cases. This is not always possible in the case of Iran, because much of the information Amnesty International receives concerning individual cases is given in confidence, due to fear that the revelation of names may endanger the prisoners or their families. Amnesty International is, however, confident that the material in its possession justifies its serious concern and would welcome an opportunity to present further information to Your Excellency in person and to discus its concern with you and members of the Government of the Islamic Republic of Iran."
No reply was received.
By the end of 1983 Amnesty International had recorded 5,447 executions in Iran since the revolution of February 1979, of which some 400 took place in 1983; the total number of executions was certainly much higher,. with hundreds of executions reportedly taking place unannounced.
Those executed included members of the Baha'i faith, Kurds and members of political groups opposed to the government. In June, 59 Kurdish prisoners were reported to have been executed in Mahabad prison in retaliation for an attack by members of the Kurdish Peshmargah (Vanguard) forces, on the Mahabad garrison in May. Also in June, 17 Baha'is were executed in Shiraz. Among them were 10 women, ranging from 18 to 54 years of age and including a mother and her daughter. People were also executed on charges of espionage, murder, and sexual and drug offences; from September to December 1983 more than 200 people convicted of drug-trafficking were executed. On 28 June the Iranian daily newspaper Jomhuri Eslami (Islamic Republic) reported that a man who had killed his pregnant wife had been executed by his father-in-law in the city of Qom, was said by the newspaper to be the first to have been carried out under the Law of Retaliation, which allows injured parties to choose between financial compensation or a stipulated punishment and to carry out the punishment personally if they choose to do so.
Amnesty International was particularly concerned that the decisions to execute sometimes appeared to precede trial proceedings; that in some cases no trial at all seemed to have taken place prior to execution and that, in those cases where trials did occur, they lacked the safeguards necessary to ensure a fair trial. In May 1983 Amnesty International appealed to the Iranian authorities against the execution of members of the Tudeh (Communist) Party following a reported statement on 10 May by Mohsen Rezai, the head of the Pasdaran (Revolutionary Guards) that; "We are in no hurry to execute them, they still have much to confess, but by their confessions they have signed their own death warrants." The trials of Tudeh Party members did not start until December 1983.
As in previous years, some people initially sentenced to terms of imprisonment were subsequently executed, in some cases apparently without any further legal proceeding having taken place. Iraj Massali Markieh, who had not engaged in political activities himself but was related to someone actively opposed to the government, was arrested in April 1982. At his first trial he was sentenced to a term of imprisonment. He was tried again in March 1983 and executed in July 1983. The charges against him were not known. As in most other cases, his family did not learn of the execution until after it had taken place.
In some cases those executed were people under the age of 18. Article 6(5) of the International Covenant on Civil and Political Rights specifically prohibits the imposition of the death penalty for crimes committed by persons under 18 years of age.
During the year Amnesty International interviewed many former political prisoners who were living outside Iran. In every case they reported the widespread use of torture in prisons throughout the country. The most frequently reported forms of torture were whipping with woven leather whips, electric cables, hosepipes and flexible wooden strips bound with wire. Amnesty International also learned of relatives having been tortured in order to induce confessions or to obtain information from prisoners and of mock executions. One of the former prisoners interviewed was Hossein Dadkhah who was arrested in December 1982 and alleged that he had been tortured first in the Pasdaran headquarters in Shahrood and subsequently in Evin prison in Tehran. He escaped from custody in February 1983 and eventually arrived in Paris where he was examined on 19 March 1983 and eventually arrived in Paris where he was examined on 19 March 1983 by two doctors from Amnesty International's French Section Medical Commission. In their detailed report they concluded that there was a strong likelihood that the injuries they observed were the result of the torture described by Hossein Dadkhah.
The use of torture to obtain information or to induce confessions is prohibited by Article 38 of the Iranian Constitution, but whipping as a judicial punishment is officially sanctioned and carried out on a large scale throughout the country, sometimes allegedly resulting in death.
Amnesty International regards this as cruel, inhuman and degrading punishment, as prohibited by Article 7 of the International Covenant on Civil and Political Rights. The Human Rights Committee, set up to monitor observance of the Covenant, has held that corporal punishment is prohibited under the terms of Article 7.
Among the thousands of political prisoners held in Iran during the year many had been involved in violent opposition to the government, but amnesty International believed that many others were prisoners of conscience, imprisoned solely because of their non-violent political or religious activities, or in some cases just because they were associated with people actively opposed to the government. It was not possible to arrive at even a rough estimate of the number of prisoners of conscience, because of the difficulty of obtaining information, because of the imprecision of the charges, even when these were known, and because of the lack of fair trials, which in most cases prevented Amnesty International form assessing the validity of the charges with any accuracy. Among those prisoners the organization believed to be prisoners of conscience were Abolfazl Ghassemi, one of the leaders of the Iranian National Front and Secretary General of the Iran Party, who was elected to the Iranian parliament in the first elections after the revolution (see Amnesty International Reports 1981, 1982, 1983), and Mohammad Taqi Damghami, a member of the Iranian Bar Association who had been detained without trial since January 1982.
Amnesty International also appealed for the release of Esmail Movassaghiyan, a 72-year-old writer, who was arrested together with other members of his family in 1981, all having been apparently suspected of membership of, or sympathy for, Rahe Karegar (Way of the Worker), a non-violent left-wing party. Esmail Movassaghiyan was sentenced to death, which was commuted to life imprisonment. The date of his trial and the charges brought against him were not known. He was reported to be paralyzed in both legs, to suffer from serious stomach and kidney problems and near blindness in both eyes. Amnesty International believed that he had been ill-treated early in his imprisonment.
Following the banning of Baha'i institutions on 29 August 1983, 390 members of the Baha'i religion were arrested bringing the total of imprisoned Baha'is in the country to more than 700. The Baha'is are the only substantial religious minority not recognized under the Iranian Constitution. Those arrested were usually accused of espionage and Zionism, apparently because the Baha'i international headquarters are in Israel, but Amnesty International believed that the only reason for their imprisonment was their religious belief, which is regarded as heretical by the Iranian authorities.
The situation of most prisoners of conscience, as of all political prisoners in Iran, was exacerbated by their total lack of recourse to legal protection. Amnesty International believed that the guarantees necessary for a fair trial were lacking in cases heard by Islamic Revolutionary Tribunals, which dealt with all political cases. Defendants were not usually told the exact charges against them; they were not allowed defense counsel of their choice or to call defence witnesses or to question witnesses against them; most trials were closed to the public; there was no effective right of appeal and no effective presumption that defendants were innocent until proved guilty. Many detainees were held for long periods without charge or trial.