Human Rights Watch
Iran: Leading Dissident's Life in Danger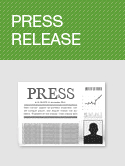 July 13, 2005
Press Release
End Persecution of Peaceful Critics
The life of Akbar Ganji, Iran's imprisoned leading dissident, is under serious threat due to his illness and a month-long hunger strike, Human Rights Watch said today. Ganji, an investigative journalist who was sentenced to prison by the Iranian government in 2000, has lost more than 40 pounds during the past month.
"Human Rights Watch is extremely concerned for Ganji's health. The Iranian judiciary's refusal to release Ganji for medical treatment is cruel and inhumane," said Sarah Leah Whitson, Middle East director at Human Rights Watch. "It is a serious contravention of the most basic humanitarian standards, and the international community should strongly condemn it."
The Iranian judiciary imprisoned Ganji in April 2000 on vaguely worded charges, including "acting against national security" in connection with his participation at a conference in Berlin. He suffers from acute asthma that he developed in prison.
Iranian officials imprisoned Ganji shortly after the publication of articles he wrote documenting the involvement of high-ranking officials in the murder of intellectuals in the 1990s. The Iranian authorities have repeatedly prevented Ganji from receiving specialist medical care or taking medical leave as other prisoners are permitted. In protest of his unfair treatment, Ganji began a hunger strike last month, and has since sustained himself only on liquids.
Ganji has served nearly five-and-a-half years of his six-year sentence. Most prisoners in Iran are eligible for release after serving half of their sentence.
Ganji is one of the Iranian government's most forceful critics. In his writings, he has criticized Iran's system of governance. According to his wife, the judicial authorities have pressured him to "repent" for his writings as a condition for his release. In a letter smuggled out of jail last week, Ganji held Iran's Supreme Leader, Ali Khamanei, directly responsible for his persecution.
Human Rights Watch is concerned that, in light of Ganji's recent forceful criticism of the government, the Iranian judiciary may try to prolong his imprisonment by bringing new charges against him. The Iranian government frequently has relied on laws that restrict criticism of the government and its leadership as a basis for bringing charges against dissidents.
"After wrongfully imprisoning Ganji in the first place, the judiciary must not extend his imprisonment based on the opinions expressed in his recent prison letter," said Whitson.
Human Rights Watch called on the Iranian authorities to release Ganji immediately for medical treatment and to end its persecution of peaceful critics and dissidents.