Amnesty International
IRAN- EXECUTION TOLL OVER 4,400 MANY SHOT IN SECRET JULY 1982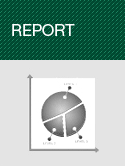 June 30, 1982
Report
Amnesty international newsletter
The number of people officially announced to have been executed in Iran since the revolution of February 1979 is now well over 4,400 but reports reaching AI indicate that many more people have been put to death in executions which have not been made public by the authorities.
A total of 165 secret executions are reported to have been carried out in Tehran's Evin Prison on 12 and 26 March 1982 according to statement on 15 May by the Paris office of the People Mujahedin Organization of Iran. Among those reportedly executed were Amir Siavosh, a university student and Golamreza Safari. The 75 people reported to have been executed on 12 March are said to have been given a week to express repentance on television or face execution.
The French newspaper Le Matin referred on 2 April to reports of some 800 executions between 1 and 11 February 1982 which had reached the newspaper from Iranian prisons. It described its sources as "totally independent of political channels" However Le Matin added that "Such figures cannot be openly investigated, for executions are no longer announced."
Although it is impossible for AI to confirm these figures, accounts from other sources including members of the Baha'i faith and a group of exiled Iranian lawyers, the "Comite independant des avocats iraniens en exil" confirm that people are being executed secretly in Iran and that in many cases the families are not informed until well after the execution.
Many executions appear to have taken place without trial or when no death sentence has been passed:
Omid Gharib, a former student in France, was arrested on 9 June 1980 after a letter of his to a friend in France had been intercepted by the authorities. His indictment stated that he had been "westernized, brought up in a westernized family... had been too long in Europe for his studies... smoked Winston cigarettes and ... displayed a tendency to the left." At his trial he was sentenced to three years imprisonment but on 2 February 1982 his parents learned that he was executed two days earlier.
Ebrahim Eshghani is reported to have been secretly executed in November 1981 in Chah Bahar Prison in Baluchistan after having been sentenced to life imprisonment.
AI is still seeking information about 11 Baha'is who were arrested in August 1980 and have not been seen or heard of since. Ninteen Baha'is have been executed in Iran during 1982, bringing the total number of adherents executed since the 1979 revolution to more than 100.