Amnesty International
AMNESTY INTERNATIONAL AMASSES REPORTS OF TORTURE IN IRAN, OVER 4,000 EXECUTED SINCE REVOLUTION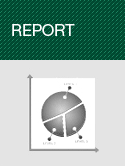 Amnesty International
February 24, 1982
Report
Amnesty international news release
5/82 AI INDEX: MDE 13/03/82
DISTR: NS/PO/CO
EMBARGOED FOR: 0001 hrs GMT WEDNESDAY
24 FEBRUARY 1982
Amnesty International said today (Wednesday 24 February 1982) it had received hundreds of detailed reports of torture inflicted by Revolutionary Guards in Iranian prisons.
Some prisoners had died under torture and then been hanged after they were already dead, apparently to make it appear that they had been legally executed, according to reports reaching the organization.
Their names were added to those of more than 4,000 people known to have been executed since the revolution of February 1979, the worldwide human rights movement said.
Amnesty International said it had appealed to Prime Minister Hossein Mousavi for a public ban on torture to be proclaimed from the highest level of the Iranian leadership. It also renewed its request to send delegates for talks aimed at stopping human rights violations, including the executions.
Making public its appeal, Amnesty International pointed out that at least 255 people were reported to have been executed in January 1982.
The organization's letters to Prime Minister Mousavi cited reports of people, including prisoners held for political and religious reasons, being executed without trial. These included members of the Baha'i faith, and, recently, Shokrollah Paknejad, Secretary General of the Iranian Association Former Political Prisoners, who spent many years in prison under the Shah.
Amnesty International told Prime Minister Mousavi that during 1981 it received more than 200 detailed statements describing torture, some of them supported by photographs and medical reports.
Testimony included descriptions of special torture rooms in Tehran's Evin Prison — the "ironing room" (autaog-e autoo), in which prisoners were tied to a bed while Revolutionary Guards burned their backs, buttocks and the soles of their feet with an iron, and the "basement of truth" (zir-e zamin-e haqiqat), where they were burned with cigarettes. Tortures were reported to include beating, kicking, banging prisoners' heads against walls, whipping with cables and mock executions.
These and other tortures were similar to abuses committed under the Shah before the 1979 revolution, an Amnesty International representative noted.
Amnesty International originally asked the authorities early last October to receive delegates for discussion of the movement's concern for human rights in Iran. Previous missions from the organization visited Iran under the Shah and shortly after the 1979 revolution.
EMBARGOED FOR: 0001 hrs GMT WEDNESDAY
24 FEBRUARY 1982
Amnesty International is a worldwide movement which works impartially for the release of prisoners of conscience: men and women detained anywhere for their beliefs, colour, ethnic origin, sex, religion or language, provided they have neither used nor advocated violence. Amnesty International opposes torture and the death penalty in all cases without reservation and advocates fair and prompt trials for all political prisoners. Amnesty International is independent of any government, political grouping, ideology, economic interest or religious creed. It is financed by its membership and by subscriptions from all parts of the world. Amnesty International has consultative status with the United Nations (ECOSOC), UNESCO and the Council of Europe, has cooperative relations with the Inter-American Commission on Human Rights of the Organization of African Unity.