Human Rights Watch
Iran: Journalist Tortured to Renounce Writings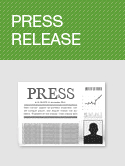 November 1, 2005
Press Release
His Lawyer Also Held in Arbitrary Detention
The imprisoned Iranian journalist and dissident, Akbar Ganji, said that Judiciary officials have tortured him to renounce his writings. Human Rights Watch today expressed grave concern for his physical well-being and urged the Iranian government to release him immediately and unconditionally.
Human Rights Watch also said it holds the Iranian government responsible for any harm to Ganji's well-being. Ganji has been in prison since April 2000.
"Ganji's situation is now extremely critical," said Joe Stork, deputy Middle East director at Human Rights Watch. "The authorities are exerting tremendous pressure on him to disavow his writings."
The Judiciary has held Ganji in solitary confinement since September 3 in a special ward of Tehran's Evin prison known as Alef-2. The authorities barred his family and lawyers from visiting him except for one brief visit on October 18 by his wife, Massoumeh Shafii, and one of his lawyers. Afterwards, his wife published a letter detailing Ganji's account of his mistreatment by Judiciary officials.
In addition, the Judiciary detained one of Ganji's other lawyers, Abdolfattah Soltani, on July 30. Since then, he has been held without charge, mostly in solitary confinement. Soltani is a co-founder of the Center for Defense of Human Rights, an independent rights organization in Tehran.
In July 2001, the Judiciary sentenced Ganji, an investigative journalist, to six years in prison for his writings critical of the government. He was convicted of "acting against national security" and "spreading propaganda," among other charges. Ganji earlier had published a series of articles alleging that high-level government officials were involved in the serial murder of writers and intellectuals in 1998. He also published a "Republican Manifesto" critical of Iran's system of government.
Abdolfattah Soltani is also a member of the legal team in a number of other high-profile rights cases. Following Soltani's detention, the Judiciary held him in solitary confinement for 42 days without charging him with any crime. The authorities have not allowed Soltani to meet with his lawyers.
"The Judiciary locked up Soltani as a warning to other lawyers and rights defenders," Stork said. "The Iranian government is creating an atmosphere of fear and intimidation in attempt to paralyze the human rights community."
Human Rights Watch called on Iran's head of the Judiciary, Ayatollah Mahmoud Shahrudi, to order the release of Ganji and Soltani without delay.