Human Rights Watch
Iran: Government Outlaws Nobel Laureate's Rights Group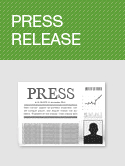 August 7, 2007
Press Release
The Iranian government should immediately reverse its threat of prosecution against Iran's most prominent independent human rights organization, Human Rights Watch said today.
On Thursday, August 3, the interior ministry announced that the Center for Defense of Human Rights (CDHR), co-founded by the 2003 Nobel peace laureate Shirin Ebadi, was an illegal organization. "Any activity by this center is illegal, and violators of this decision will be prosecuted," an interior ministry statement said, claiming the CDHR "had not obtained the proper permit."
"The attempt to silence Shirin Ebadi's Center is a huge setback for protecting human rights in Iran," said Sarah Leah Whitson, director of the Middle East and North Africa division at Human Rights Watch. "If Ebadi is threatened for defending human rights, then no one who works for human rights can feel safe from government prosecution."
CDHR was co-founded four years ago by Ebadi, a lawyer based in Teheran. CDHR applied for a permit when it was founded in 2002, but never received a reply from authorities, despite numerous follow-up attempts. A permit is not required by law, but the Ministry of the Interior has imposed the practice of obtaining one.
Responding to the announcement, Ebadi stated, "Under Iran's constitution, nongovernmental organizations that obey the law and do not disrupt public order do not need a permit."
Human Rights Watch said the government's threat, and the continued withholding of a permit for the CDHR, is a blatant attack on the legitimate exercise of fundamental rights and independent voices in Iran, and should be of concern to all who support peaceful democratic progress in Iran.
The CDHR has provided pro-bono legal counsel to hundreds of dissidents, journalists and students facing prosecution for exercising fundamental freedoms, such as peacefully protesting against or criticizing government policies. Lawyers from the CDHR have taken the lead in representing many high-profile victims of human rights abuses. For example, Ebadi and her colleagues represented the family of Iranian-Canadian photojournalist Zahra Kazemi, who died in June 2003 in Tehran's Evin prison. Last year, CDHR also provided legal representation for Iran's most prominent dissident, Akbar Ganji, who was imprisoned for six years.
On July 16, 2006, the Revolutionary Court of Tehran sentenced Abdulfatah Soltani, a co-founder of CDHR, to five years in prison on charges of disclosing confidential information and opposing the state. The government accused him of disclosing charges brought against some of his clients to international diplomats. Soltani appealed the court's ruling and is awaiting the appeals court's decision.
In January 2005, the Revolutionary Court issued a summons for Ebadi without specifying charges. The authorities withdrew the summons after extensive protests both inside and outside of Iran. Ebadi has received frequent anonymous death threats. She has repeatedly informed authorities of these threats, but no arrests or other measures to enhance her security have resulted.
As a party to the International Covenant on Civil and Political Rights, Iran is obligated to uphold freedom of association. The Iranian constitution explicitly endorses the right to form organizations, which specifically states that "no one may be banned from participating in such organizations."
The government of Iran also has an obligation to protect Ebadi and other human rights defenders. The U.N. Declaration on Human Rights Defenders, which the General Assembly adopted by consensus in 1998, declares that individuals and associations have the right "to promote and to strive for the protection and realization of human rights and fundamental freedoms," to "develop and discuss new human rights ideas and principles and to advocate their acceptance," and to "complain about the policies and actions of individual officials and governmental bodies with regard to violations of human rights." It further says that states "shall take all necessary measures to ensure the protection by the competent authorities of [human rights defenders] against any violence, threats, retaliation, de facto or de jure adverse discrimination, pressure or any other arbitrary actions" as a consequence of their legitimate effort to promote human rights.
Human Rights Watch called on the Iranian government to allow human rights defenders to carry out their peaceful activities without harassment and fear of prosecution.
"A government, like Iran's, which professes to respect human rights, should welcome independent monitoring organizations like the CDHR, rather than seek to muzzle them," said Whitson of Human Rights Watch.