Human Rights Watch
Iran: Former MP Tortured to 'Repent' for His Criticisms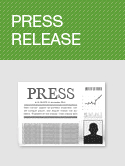 September 25, 2006
Press Release
Iran's Supreme Leader, Ali Khamene'i, should immediately order the unconditional release of Ali Akbar Mousavi Khoini, a former member of parliament and critic of Iranian detention practices, Human Rights Watch said today.
The Iranian authorities have held Mousavi Khoini without charge for more than three months. Several days ago Mousavi Khoini charged that prison officials have subjected him to torture in order to pressure him to "repent" for his criticism of the Judiciary and intelligence services for human rights abuses and prison conditions.
Human Rights Watch expressed grave concern for Mousavi Khoini's health and safety in light of his claims of torture. Since July 30, two prisoners held for their political beliefs have died under suspicious conditions inside Iran's prisons.
"Iran's leaders have held Mousavi Khoini for more than 100 days without charge, much of that in solitary confinement," said Joe Stork, deputy Middle East director at Human Rights Watch. "Iran has a notorious record when it comes to getting political prisoners to 'repent' under torture."
Government agents detained Mousavi Khoini on June 12 while he was attending a peaceful public protest for women's rights in Tehran. He is being held in Tehran's Evin prison. The authorities have refused to allow him to meet with his lawyers. The Judiciary has not filed any charges against him.
Iranian police arrest Mousavi Khoini on June 12 in Tehran during a peaceful protest for women's rights. © 2006 www.kosoof.com
Last Thursday, September 21, the authorities allowed Mousavi Khoini to attend the end of a memorial service for his father, who had died 40 days earlier. A person who attended the memorial service told Human Rights Watch that Mousavi Khoini's head and neck were visibly bruised.
Several persons who attended the event told Human Rights Watch that Mousavi Khoini's guards prevented him from seeing his wife when he arrived. In response, Mousavi Khoini started to speak loudly and ask for help, saying that his jailers were torturing him.
"For the past 20 days, prison officials have chained my hands and feet. I am being tortured," Mousavi Khoini reportedly told the crowd at the memorial service. "I am held in solitary confinement and interrogated four times a day. They wake me up in the middle of the night to interrogate me. They are trying to turn me to a mental patient."
"They are forcing me to denounce my beliefs, to repent for my activities, and to ask forgiveness from Khamene'i," he said. "I am resisting, but they are putting me under tremendous pressure."
According to Iranian news reports, the following day Mousavi Khoini's wife, Zohreh Islamian, said that prison officials have not let her see her husband for the past month and that she has had only one telephone conversation with him during this period.
Mousavi Khoini's lawyer, Abdulfattah Soltani said that he has not been able to meet Mousavi Khoini and the Judiciary has denied him access to his client's file.
On Friday, September 22, the Iranian Students News Agency quoted the head of Tehran's prisons, Sohrab Soleimani, as saying that "prison officials told me [Mousavi Khoini] has no problem. His general conditions are very good."
When he was a reformist member of the Iranian parliament from 2000 to 2004, Mousavi Khoini repeatedly challenged the Judiciary and intelligence services on human rights abuses, prison conditions, and the lack of fair trails and due process for political prisoners.
In February 2004 the Council of Guardians, the conservative clerical body in charge of supervising parliamentarian elections, disqualified Mousavi Khoini from running for reelection. Mousavi Khoini has continued to campaign for human rights reforms in the Judiciary and intelligence services.
"Mousavi Khoini is now being held in one of the same prisons that he tried to open up to public scrutiny. And the same intelligence apparatus that he tried to hold accountable is subjecting him to torture," Stork said. "The authorities should end this vendetta immediately and release him."