Human Rights Watch
Iran: Activists Barred From Traveling Abroad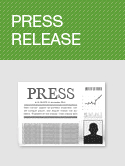 February 7, 2007
Press Release
Travel Bans Isolate Activists From International Civil Society
The Iranian government should immediately lift foreign travel bans used to prevent human rights activists and journalists from attending international forums, Human Rights Watch said today.
In recent months, Iranian security forces have repeatedly confiscated passports of activists as they prepared to leave for international conferences. In some cases, the authorities detained and interrogated activists upon their return to Iran.
"The Iranian government is effectively putting the country's civil society leaders under national house arrest," said Sarah Leah Whitson, Middle East director at Human Rights Watch. "After silencing activists inside Iran, the government is preventing them from expressing their views outside the country as well."
On February 4, representatives of the Information Ministry prevented two prominent activists, Hashim Aghajari and Abdullah Momeni, from departing on a plane to attend an international conference at the Massachusetts Institute of Technology on political reform in Iran. Aghajari is a history professor at Tehran's Tarbiat Modares University, and Momeni is a spokesman for an organization of former student activists.
Both Aghajari and Momeni had their passports processed and stamped with an exit permit in Tehran's Imam Khomeini airport. While they waited to board the plane, however, plainclothes officials confiscated their passports and notified them that the Passport Services division of the Presidential Executive Office, under the order of the Revolutionary Court, has imposed a travel ban on them.
In another recent incident, authorities detained Mansoureh Shojai, Sadigheh Tal'at Taghinia and Farnaz Seifi, who are women's rights activists and journalists, as they were preparing to board a plane to attend a journalism workshop in India on January 27. The security forces subsequently searched the women's homes, confiscating their personal belongings, including cell phones, computers, books, and notes, and transferred them to section 209 of Tehran's Evin prison, which is run by Iran's security services.
Shirin Ebadi, the women's lawyer and the 2003 Nobel Peace Prize winner, told Human Rights Watch that there was no prior arrest warrant against the women. On January 28, after interrogating the three women, the authorities charged them with "acting against national security" and released them on bail. The authorities also confiscated the passport of another women's rights activist, Sussan Tahmasebi, upon her return from a trip abroad in November.
On January 13, security forces at the airport prevented Taghi Rahmani, a writer and civil society activist, from traveling by plane to Denmark, where the PEN Association of Denmark had invited him to deliver a series of lectures.
"All of my official papers were processed in the airport, and the passport authorities stamped my passport with an exit stamp," Rahmani told Human Rights Watch. "As I was waiting to board the airplane, however, a group of plainclothes security agents approached me and told me that I was banned from leaving the country."
"They confiscated my passport and told me to follow up with the Passport Services division of the Presidential Executive Office," Rahmani added. "After I went there, they notified me that the Revolutionary Court's Deputy for Security, supervised by Tehran's prosecutor general, Saeed Mortazavi, had issued the order to ban me from travel. I have not been able to recover my passport so far."
On November 26, the security forces in Tehran detained Ali Farahbakhsh, a journalist and economist, one week after he had returned from a conference for journalists held in India. Before detaining him, the security services took him in for interrogation each day and pressured him to make confessions that he had endangered national security. After he refused, the authorities detained him. His family told Human Rights Watch that he is being held in section 209 of Evin prison. He was held in solitary confinement for 44 days.
Over the past year, the government has barred several other prominent human rights defenders and writers, including Issa Saharkhiz, Emad Baghi, Fatimeh Govarai and Ahmad Ghabel, from traveling outside Iran.
The government's travel bans are contrary to Iranian law as well as the country's obligations under international law.
Iranian law only permits foreign travel bans upon court order for persons formally accused of criminal offenses. On February 4, an official with the Tehran Judiciary, Saberi Zafarghandi, told reporters that "accused persons" can be banned from traveling abroad under article 133 of the Procedures for Criminal Courts. Article 133 provides that, "taking into account the weight of the evidence underlying the charges brought against the accused, a court can ... issue an order to ban the accused of traveling abroad."
However, none of the activists and journalists subject to the travel bans had been charged with a criminal offense, and therefore none of them can be considered as an "accused person" under article 133. In addition, none of those subject to these travel bans had received any notice from any court of a travel ban against them, as is required by article 133.
International law ensures that all Iranians have a right to leave and return to Iran. The International Covenant on Civil and Political Rights, which Iran has ratified, in article 12 establishes that "everyone shall be free to leave any country, including his own" and that "no one shall be arbitrarily deprived of the right to enter his own country."
Restrictions on this right are only permissible when they are prescribed by law, are "necessary to protect national security, public order, public health or morals or the rights and freedoms of others," and are consistent with other fundamental rights – elements which the government has not established. However, none of the Iranians barred from travel had been charged with any offenses, such as threatening national security, when they attempted to travel abroad.
"The Iranian government violated the fundamental right of these men and women to leave and return their country," said Whitson. "And they did so without regard to Iranian law."
Human Rights Watch called on the Iranian government to end its persecution of civil society activists by banning them from foreign travel.