Human Rights Watch
Iran: Free Wife of Political Prisoner Seized on Street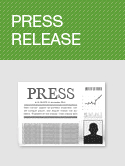 February 22, 2007
Press Release
The Iranian government should immediately release Somaye Bayanat, wife of the well-known political prisoner Ahmad Batebi, and investigate the manner in which she was snatched from the streets, Human Rights Watch said today.
On February 21, two men, thought to be security and intelligence agents, snatched Bayanat from the streets in the northern city of Gorgan, where she works as a dentist. Somaye Bayanat's brother, Miad Bayanat, provided Human Rights Watch with details of how his sister was detained. Bayanat was meeting a friend at 8 p.m., and as she approached her friend's car, a light-colored Peugeot pulled out in front of her. Two men exited the car, showed Bayanat a piece of paper, forced her into the vehicle, and drove off.
"The authorities seem to have arrested Somaye Bayanat by snatching her in a kind of kidnapping," said Sarah Leah Whitson, director of Human Rights Watch's Middle East and North Africa division. "The Iranian government should release Bayanat and investigate this outrageous arrest."
According to Miad Bayanat, in the immediate aftermath of her apparent abduction, Bayanat's family searched for her at police stations and security force offices, but no one had any information on her whereabouts or would confirm if she had been arrested. Confirmation that Bayanat was in the hands of the security forces came only on February 22, when the family received a phone call at 4 p.m. from her cell phone. A man identified himself as calling from the Gorgan's Women's Prison, then handed the phone to Bayanat.
Bayanat's family had heard from her twice after her arrest but before they learned of her whereabouts. First, several hours after her detention, she called a cousin and told him that she would be sending her house keys to him by taxi so that he could take care of her pet.
The family also repeatedly tried to call her cell phone between 8 p.m. and 1:30 a.m., when she finally answered her phone. On this occasion, in an extremely brief phone conversation, Bayanat told them that she was on a work-related trip to the city of Mashad. According to the family, Bayanat had not told them in advance about any such trip, and when they pressed her on the issue, she replied that she could not speak anymore but that she was not arrested.
Finally, on February 22, the family received the phone call apparently made on Bayanat's cell phone from Gorgan's Women's Prison. Bayanat told her family that she had been arrested in connection with a group of medical doctors with whom the authorities are alleging she works, and that she had been charged with several criminal offences, including forging medical documents and performing illegal abortions. She claimed that she would be released within five to seven days.
Miad Bayanat told Human Rights Watch that his family is not aware of any such group of doctors and does not believe any of these allegations, as Bayanat is a dentist.
Bayanat's arrest comes at a time when her husband, political prisoner Ahmad Batebi, has been suffering severe health problems resulting from the physical and mental pressures of detention, including severe beatings and torture. Security forces arrested Batebi in 1999 for participating in student protests, and the Judiciary subsequently sentenced him to 10 years' imprisonment. On February 18, the authorities transferred Batebi from Tehran's Evin prison to Tajrish Shohada Hospital. According to news reports, Batebi's physician, Hesam Firoozi, announced that Batebi's condition is dire and that he requires treatment outside of prison. On February 20, the Judiciary's spokesman, Alireza Jamshidi, told reporters that Batebi's health is fine. Batebi was returned to Evin and is currently held in section 350 of the prison. He has told his family that he is on a hunger strike to protest his wife's abduction.
"The Iranian government should release Somaye Bayanat, drop the dubious charges against her, and give proper medical care to her husband Ahmad Batebi," said Whitson.
Background
Ahmad Batebi first came to international attention when his photo was published on the cover of The Economist magazine in 1999. In the now-famous photo, Batebi is standing in a crowd of student protestors and holding up the bloodied shirt of a fellow student who had been beaten by plainclothes militia during the protests.
Authorities arrested Batebi in connection with his participation in these protests and he was initially handed a death sentence on charges related to endangering national security. The sentence was later commuted, first to 15, then to 10 years' imprisonment.
While interrogating Batebi, security forces severely beat and tortured him. He described these early experiences in a detailed letter dated March 23, 2000, which he smuggled out of Evin prison. As a result of this torture and poor detention conditions, Batebi's hearing and eyesight were diminished, and he lost several teeth.
Since being incarcerated, prison authorities have allowed Batebi to leave the prison on furlough several times, usually to seek medical treatment. During one such furlough in November of 2003, authorities detained Batebi following his meeting with Ambeyi Ligabo, the United Nations Special Rapporteur on the Right to Freedom of Opinion and Expression, who was visiting Iran on a fact-finding mission.
After another furlough in the spring of 2005, Batebi did not report back to prison, although authorities were aware of his whereabouts. In July of 2006, Batebi was re-arrested and has been serving his sentence in Evin prison.
Batebi's physical and mental health have continued to deteriorate in prison, resulting in his recent hospitalization on February 18 at Tajrish Shohada Hospital. He has since been returned to Evin prison. His physician Hesam Firoozi has confirmed his family and friends' claims that Batebi requires immediate health care in appropriate health care facilities.