Human Rights Watch
Iran: National Security Laws Used to Jail Women's Rights Activists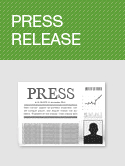 April 26, 2007
Press Release
Six Women's Rights Advocates Receive Lengthy Prison Sentences.
The head of Iran's Judiciary, Ayatollah Mahmud Hashemi Shahrudi, should immediately overturn the convictions this week of six women's rights advocates and end the Judiciary's persecution of all such human rights defenders, Human Rights Watch said today.
The six women are active participants in Iran's burgeoning women's rights movement. The Judiciary filed charges against them following a public demonstration to protest Iran's discriminatory laws against women in Tehran on June 12, 2006.
"The Iranian Judiciary is using national security laws to imprison women's rights activists for peacefully protesting against legally sanctioned discrimination," said Sarah Leah Whitson, Middle East director at Human Rights Watch. "Instead of persecuting women's rights activists, Iran's government should scrap laws that discriminate against women."
On April 24, the Sixth Branch of the Revolutionary Court in Tehran sentenced Nusheen Ahmadi Khorasani, Shahla Entesari and Parvin Ardalan to three years' imprisonment for "collusion and assembly to endanger the national security," under article 610 of the Islamic Penal Code. The court ordered Khorasani, Entesari, and Ardalan to serve six months in prison, but suspended the remaining two-and-half years of their sentences.
The same court sentenced two other women's rights advocates to prison terms on April 18. It sentenced Fariba Davoodi Mohajer to four years' imprisonment, three of which are suspended, also for "collusion and assembly to endanger the national security." The court sentenced Sussan Tahmassebi to two years' imprisonment, with one-and-a half years suspended, for "acting against national security."
A week earlier, Branch 15 of the Revolutionary Court in Tehran on April 11 sentenced Azadeh Forghani, also a women's rights activist, to a suspended sentence of two years for "acting against national security by participating in an illegal gathering."
In these proceedings, the judge can implement the suspended sentences if he determines that the defendants have broken any law during the next five years.
All six women supported the recently launched campaign, "Change for Equality," to collect 1 million signatures to protest these discriminatory laws. This campaign seeks specific reforms, including making women's testimony in court carry the same weight as that of men, equality of inheritance rights between men and women, the elimination of polygamy, and equality of compensation payments in the event of the wrongful death of a man and of a woman.
As a party to the International Covenant on Civil and Political Rights, Iran is legally bound to protect freedom of expression, assembly and equality before the law, and prohibit arrest and detention resulting from the exercise of one of these rights.
Over the past year, the Iranian government has substantially increased its persecution and prosecution of women's rights activists. The security forces detained 33 prominent women's rights advocates on March 4. Ardalan, Entesari, Khorasani, and Tahmassebi were among the detainees. Although the Judiciary released all of the detainees on bail, it has started to announce prison terms for those detained.
On April 18, the Iranian minister of information, Gholamhussein Mohseni Ezhei, alleged that "the enemies of the government" are pursuing their plans through the women's rights movement.
"The Iranian government is making a mockery of national security laws by using them to prosecute women's rights activists who peacefully protest against discrimination," said Whitson.