Human Rights Watch
Iran: Investigate Detention Deaths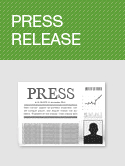 January 17, 2008
Press Release
Two Alleged Prison Suicides Raise Suspicion
Iranian authorities should investigate the sudden deaths of two people while in custody in northwestern Iran, Human Rights Watch said today.
Ebrahim Lotfallahi, 27, died in the detention center in Sanandaj sometime between January 9 and January 15. Zahra Bani-Ameri, a 27-year-old female physician, died in October while in custody in the town of Hamedan. In both cases, officials claimed the cause of death was suicide.
"The sudden death in detention of two apparently healthy young people is extremely alarming," said Joe Stork, Middle East deputy director at Human Rights Watch. "The government only heightens our concern by quickly dismissing them as suicides."
Security forces arrested Lotfallahi on January 6, 2008 as he was leaving the Sanandaj campus of Payam Noor University. Lotfallahi's family does not know what charges, if any, the authorities had brought against him. Three days after his arrest, Lotfallahi's family visited him in the Sanandaj detention center. His brother told Human Rights Watch that Lotfallahi was in good spirits and seemed fine at the time of the visit.
On January 15, officials from the detention center contacted Lotfallahi's parents and informed them that they had buried their son in a local cemetery. The officials claimed that Lotfallahi had committed suicide in his cell.
The family told Human Rights Watch that they plan to ask the authorities to exhume the body for a forensic determination of the cause of death.
The death in custody of Bani-Ameri also occurred under suspicious circumstances. On October 12, 2007, police and security forces arrested Bani-Ameri and her fiancé in a public park in the city of Hamedan on charges of having an "illegal relationship." According to Iran's Islamic Penal Code, "immoral" relationships between men and women who are not married may be subject to criminal punishment.
On the following day, prison officials informed Bani-Ameri's family that she had committed suicide in her cell. In statements at the time to the Iranian press, Bani-Ameri's brother claimed that she had seemed fine during telephone conversations he had with her, including a call 30 minutes before the time of her reported death.
Iranian Nobel laureate Shirin Ebadi is representing the Bani-Ameri family in their lawsuit against the officials responsible for her arrest and detention.
"These two young lives were extinguished in circumstances that make the official explanation implausible and cry out for accountability," said Stork. "The Iranian authorities must take credible steps to determine what actually happened and hold accountable any officials responsible for these two deaths."
United Nations Principles on the Effective Prevention and Investigation of Extra-Legal, Arbitrary and Summary Executions provide that there shall be "thorough, prompt and impartial investigation" of all suspected cases of unlawful killing, including where complaints by relatives suggest unnatural death. The principles state that if the "body has been buried and it later appears that an investigation is required, the body shall be promptly and competently exhumed for an autopsy [which] shall be available to those conducting the autopsy for a sufficient amount of time to enable a thorough investigation to be carried out. … In order to ensure objective results, those conducting the autopsy must be able to function impartially and independently of any potentially implicated persons or organizations or entities." The principles also state that families of the deceased and their legal representatives shall have access to all information relevant to the investigation, and have the right to insist that a medical representative be present at the autopsy.
Previously, Human Rights Watch has documented and raised concern about the abuse and torture of detainees in Iran. Two reports, "You Can Detain Anyone for Anything" and "Like the Dead in Their Coffins" documented the mistreatment of dissidents and perceived critics of the government in detention centers. In August 2006, Human Rights Watch expressed alarm over reports of past torture and suspicious death in custody of student activist Akbar Mohammadi. In December 2006, Human Rights Watch called on Iran's Judiciary to investigate the arbitrary detention and alleged torture of bloggers arrested in 2004.