Human Rights Watch
Iran: Cooperate With UN Rights Bodies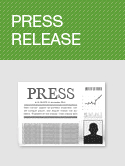 June 5, 2008
Press Release
HRC Panel to Address Challenges for Activists
The Iranian government should cooperate with United Nations human rights bodies in order to address the ongoing abuses in the country, a group of international human rights organizations said today.
The Iranian government's refusal to implement recommendations issued by various UN human rights agencies are of grave concern to Nobel Peace Prize winner Shirin Ebadi, Human Rights Watch, the International Federation for Human Rights (FIDH), and the International Campaign for Human Rights in Iran. Iran's abuses range from executing people by stoning, putting to death children, and banning rights activists from traveling abroad. On June 9, 2008, the groups will urge Iran to take action at a panel discussion titled, "Challenges Facing Human Rights Defenders in Iran" to be held at the Human Rights Council's headquarters in Geneva.
"Cooperation with the United Nations on human rights is crucial to help the Iranian government to improve respect for international human rights standards binding upon the Islamic Republic," Ebadi said.
In December 2007, the UN General Assembly passed a resolution expressing serious concerns about the state of human rights in Iran, and called on the secretary-general to prepare a report on the topic. The human rights organizations urged UN human rights officers in charge of preparing the report to seek access to Iran for the purpose of research and objective documentation of human rights violations, and urged the Iranian authorities to grant such access.
Since Iran issued a standing invitation to all UN human rights agencies in 2002, there have been six visits to the country by UN special human rights institutions. However, the recommendations made by the various UN entities have not been implemented. Recommendations issued by the UN treaty bodies have also been completely ignored. Iran's reports to the UN Human Rights Committee and the UN Committee on Economic, Social and Cultural Rights are long overdue. Iran is one of the few countries (including North Korea, Myanmar, Turkmenistan, Syria, and Cuba) that continue to deny access to independent international human rights organizations.
Iran leads the world in executing juvenile offenders – people under 18 at the time of the offense – in violation of its obligations under the Convention on the Rights of the Child. In 2007, Iran executed six juvenile offenders, and at least 107 others are currently on death row.
The organizations also highlighted concerns for the health and safety of imprisoned human rights defenders Emad Baghi and Mohammad-Sadiq Kaboudvand. Both men suffered heart attacks during recent weeks and require urgent medical care.
The Iranian government routinely denies human rights defenders the possibility to travel abroad. In the latest case, authorities issued a travel ban for Abdolfattah Soltani, a lawyer representing many prisoners held for their peaceful opinions, from traveling abroad. More generally, Iranian human rights defenders are facing severe repression for their legitimate activities.
Iran continues to carry out executions by stoning, and at least 10 women and two men presently await the punishment. The government also continues to implement cruel and inhumane punishments such as cross amputations of an arm and a leg (five such cases were carried out in Sistan and Balushistan in January 2008) and floggings. The authorities routinely prosecute women's rights activists, student activists, and labor activists for their peaceful actions. One student detainee, Ebrahim Lotfollahi, detained on January 6, 2008 by security agents in Sanandaj, died in detention under suspicious circumstances. The authorities buried him without allowing his family access to his body.
In February 2008, the judiciary sentenced social activists Farzad Kamangar and Yaghoub Mehrnehad to death after secret trials that failed to meet international fair-trial standards. Most detainees are denied access to lawyers during lengthy pretrial detentions that the authorities justify as "investigations."
The judiciary has also targeted members of the Baha'i religious minority. Human Rights Watch, FIDH, and the International Campaign for Human Rights in Iran have jointly expressed their serious concerns for seven leading members of the Baha'i community detained without charge since May 14.
Only a few months remain before the UN secretary-general will submit his report on the state of human rights in Iran to the Third Committee of the General Assembly. Iran should seize this opportunity to implement the recommendations issued by various UN human rights groups before the report is submitted.