Human Rights Watch
Iran: Move To End Juvenile Executions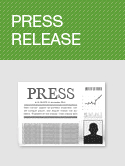 October 20, 2008
Press Release
Legislature Should Follow With Legal Ban
Update: October 20, 2008  
On October 18, 2008, the Iranian government said that a judicial directive banning executions of children under the age of 18 does not apply to the vast majority of cases of juvenile offenders on death row. The statement contradicts an October 15, 2008 announcement that the ban would apply to all offenders under 18, "no matter what the offense."  
 
In an October 18, 2008 interview with the Associated Press, Hussein Zebhi, deputy for judicial affairs to Iran's prosecutor general, said that the judicial directive only applies to narcotics cases and that judges could not reduce sentences in murder cases. Zebhi did not clarify whether the decree would still allow Iranian officials to execute children who had committed narcotics offenses if the children were over the age of 18 at the time of the execution.  
 
(New York, October 17, 2008) - A recent judicial ban on juvenile executions in Iran should save more than 130 juvenile offenders currently on death row from execution, Human Rights Watch said today. An Iranian Judiciary official announced on October 15, 2008 that death sentences for offenders under the age of 18 would be commuted to life imprisonment with the possibility of parole. Human Rights Watch said Iranian law should be changed to ensure the ban is enforced.
Since January 2005, Iran has been responsible for 26 of the 32 known executions of juvenile offenders worldwide. International law prohibits all executions of persons who were under the age of 18 at the time they committed their crimes, and pressure is growing on Iran and the four other states known to execute juvenile offenders to conform with international law. On October 14, more than 300 nongovernmental organizations from 82 countries called on the United Nations to take urgent action to end juvenile executions.  
 
"If Iran enacts this judicial ban it will bring the world much closer to ending all executions for crimes committed by children," said Clarisa Bencomo, Middle East children's rights researcher at Human Rights Watch. "The Iranian legislature should move quickly to protect juveniles in Iran by making the policy legally binding."  
 
On October 15, Iran's official Islamic Republic News Agency (IRNA) quoted Hussein Zebhi, deputy for judicial affairs to Iran's Prosecutor General, as saying the Judiciary had issued a directive commuting death sentences for juvenile offenders: "According to this directive, punishments for offenders under the age of 18 [in capital offence cases], will be reduced to life in prison in the first stage and in the second stage [of parole] will be reduced to 15 years in prison. In addition, in cases of good behavior and signs of rehabilitation, juvenile offenders may qualify for conditional release under Islamic compassion guidelines."  
 
Zebhi told the news agency that the directive would apply to all offenders under the age of 18, regardless of their offenses. However, in the past Iranian officials justified some executions of juvenile offenders by saying they were over 18 at the time of execution, or by arguing that executions in murder cases were not executions, but rather enforcement of the murder victim's heirs' private right to retribution (qisas).  
 
A similar directive issued in 2004 also banned executions of persons under 18, but has not stopped judges from issuing death sentences against juvenile offenders, and in some cases carrying out executions of persons still under 18 at the time of execution. Six juvenile offenders have been executed in Iran in 2008 alone.  
 
Human Rights Watch said that until Iranian lawmakers pass legislation to ban all juvenile executions, judicial authorities should discipline officials who order or carry out executions of juvenile offenders in violation of the directive.  
 
Human Rights Watch opposes capital punishment in all circumstances because of its cruel and inhumane nature. In particular, in imposing death sentences on people for crimes committed before the age of 18, Iran flouts clear and specific human rights obligations. The imposition of the death penalty for such offenses is prohibited under two key human rights treaties that Iran has ratified: the International Covenant on Civil and Political Rights, and the Convention on the Rights of the Child.