Human Rights Watch
Iran: Stop Imminent Juvenile Offender Executions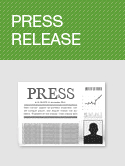 May 4, 2009
Press Release
Executions of Amir Khaleghi and Safar Angooti Scheduled for May 6
Update: May 6, 2009 
On May 6, reliable sources in Iran informed Human Rights Watch that a stay of execution was granted for Amir Khaleghi and Safar Angooti at the last moment. While Human Rights Watch is heartened by the news that these two young men were not executed, it remains concerned that in previous cases where a stay of execution was granted, such as that of juvenile offender Delara Darabi, this stay was not honored. In addition, these two juvenile offenders are still at risk of execution and a total ban on juvenile execution remains an urgent necessity in Iran.
(New York) - Iran should immediately call off the execution scheduled for May 6, 2009, of two juvenile offenders, Human Rights Watch said today. Amir Khaleghi and Safar Angooti, both age 18, were convicted of crimes allegedly committed when they were 16 and 17 years old respectively, said their lawyer, Mohammad Mostafaei.
"Iran claims it plans to review its policy of executing children, and yet for the second time in a week it is planning to go right ahead with these killings," said Zama Coursen-Neff, deputy director of the children's rights division at Human Rights Watch. "Today, these two young men are staring at death because Iran ignores its international obligation to halt this repugnant practice."
The UN Convention on the Rights of the Child and the International Covenant on Civil and Political Rights - international treaties to which Iran is a party - ban the execution of offenders who committed a crime when under age 18.
Iran leads all countries of the world in executing juvenile offenders. Figures available from human rights lawyers in Iran indicate that at least 130 juvenile offenders are on death row in Iran. Two juvenile offenders have already been executed this year. Since January 2005, only four other countries are known to have executed juvenile offenders: Saudi Arabia, Sudan, Pakistan, and Yemen.
On May 1, Iran secretly executed 22-year-old Delara Darabi in Rasht Central Prison for a crime allegedly committed when she was 17. On January 21, Iran executed a 21-year-old Afghan citizen, Molla Gol Hassan, in Tehran's Evin prison for a crime allegedly committed when he was 17.
According to the semi-official Iranian Labor News Agency, Ali Reza Jamshidi, the Judiciary spokesman, told journalists on May 5 that the Rights and Justice Commission of the Iranian Parliament and the Guardian Council plan to address juvenile offenses in a new way, based on categories of age: 7-12 years of age; 12-15 years of age; and 15-18 years of age, with the goal of eventually banning juvenile executions in Iran.
Iranian law currently allows the death penalty for certain offenses to be imposed on girls as young as 9, and boys from the age of 15. A child younger than this could also be sentenced to death if the judge in the case determines that he or she has reached puberty.
"Iranian officials have repeatedly announced measures to stop juvenile executions, while continuing such executions apace," Coursen-Neff said. "Iran's frequent executions of juvenile offenders belie its past promises to stop these killings, which are almost universally abjured."
Mostafaei, the young men's lawyer and a leading advocate against juvenile execution, was detained for questioning when he attended a news conference in a Judiciary Department building in Tehran on May 5, according to an Iranian journalist who spoke with Human Rights Watch. The journalist said that Mostafaei was released after an hour and a half. Iran Human Rights, an independent organization that covers human rights issues in Iran, said that authorities questioned Mostafaei because he was in the building trying to speak to a judiciary official about halting the executions of Khaleghi and Angooti.