Human Rights Watch
Iran: End Violence Against Peaceful Protests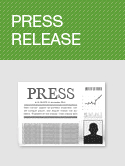 June 15, 2009
Press Release
Security Forces Shoot and Kill Protesters in Tehran and Shiraz
(New York) – The Iranian government should immediately end its violent repression of largely peaceful nationwide protests following presidential elections on June 12, 2009, the International Campaign for Human Rights in Iran and Human Rights Watch said today.
The two human rights organizations said that state security forces used excessive force, including live ammunition, against demonstrators in urban centers across the country, including in Tehran, Tabriz, Mashad, and Rasht. At least one protester was killed in Shiraz and another one killed in Tehran. The security forces reportedly used plastic bullets, with possible fatalities, against protesters on university campuses in Tehran, Isfahan and Shiraz. According to unconfirmed reports by student-run websites, two female and three male students died in Tehran – Mobina Ehterami, Fatemeh Barati, Kasra Sharafi, Kambiz Shojaii, and Mohsen Imani.
"Iran's government has a duty to uphold the rights of citizens to peacefully protest," said Hadi Ghaemi, coordinator of the International Campaign for Human Rights in Iran. "Instead, the authorities are using violence to crack down on the demonstrations."
The Associated Press has reported the killing of a protester in Tehran and injuries to others after gunfire came from a compound used by a volunteer force linked to the Revolutionary Guard, the Basij Militia.
The International Campaign for Human Rights in Iran and Human Rights Watch urged the Iranian authorities to allow peaceful protests to proceed.
"The Ahmadinejad government has a responsibility to stop the use of unlawful force against protesters and to hold accountable those responsible for firing on them with live ammunition," said Sarah Leah Whitson, Middle East director at Human Rights Watch.
Following Friday's polls, communications within the country have become increasingly curtailed as the government evicts foreign journalists and imposes greater restrictions on domestic reporting. The two organizations called on the Iran government to allow both domestic and foreign reporters to cover the protests freely.
The two human rights organizations urged the Iranian authorities to abide by the UN Basic Principles on the Use of Force and Firearms by Law Enforcement Officials in policing demonstrations. The principles provide that authorities shall, as far as possible, apply nonviolent means before resorting to the use of force and firearms. Whenever the lawful use of force and firearms is unavoidable, the authorities must use restraint and act in proportion to the seriousness of the offense. The basic principles also call for an effective reporting and review process, especially in cases of death and serious injury.