Human Rights Watch
Iran: Free Disabled Reformist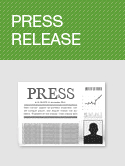 July 28, 2009
Press Release
Condition of Saeed Hajjarian, Who Exposed Intelligence Ministry Killings in 1990s, Has Deteriorated
(New York) - A prominent reformist's poor health has deteriorated further in detention from harsh treatment, including interrogation under the sun in very high temperatures, Human Rights Watch said today. Human Rights Watch renewed its call on the Iranian government to free the reformist, Saeed Hajjarian, immediately.
"Saeed Hajjarian has been in detention without access to a lawyer or proper medical attention for more than six weeks," said Joe Stork, deputy Middle East and North Africa director at Human Rights Watch. "We believe his life is in danger. He should be freed immediately."
Hajjarian, 55, was detained without charge on June 15, 2009, and has neither seen a lawyer nor received adequate medical care. He was one of scores of prominent reformist politicians, intellectuals, journalists, clerics, student leaders, and others whom the authorities arrested in an effort to stamp out nationwide protests against the disputed results of Iran's June 12 elections.
A senior intelligence official in the 1980s, Hajjarian became a leading strategist in the reformist movement in the 1990s and a political adviser to then-President Mohammed Khatami in 1997. His newspaper, Sobh-e Emrooz (Today's Morning), played a major role in exposing the involvement of Iran's Ministry of Intelligence in a series of killings and disappearances of leading intellectuals in the late 1990s.
On March 12, 2000, when Hajjarian was a member of the Tehran city council, a gunman on a motorcycle shot him in the face in front of the city council building. Hajjarian survived, despite lapsing into a coma for more than a week, but is permanently disabled, largely wheelchair-bound, and requires ongoing medical assistance and monitoring.
Zeinab Hajjarian, Saeed Hajjarian's daughter who lives in the United States, told Human Rights Watch that her father has been subjected to increasing physical and psychological pressure in detention.
Her information is based on an account by her mother, Vajihe Marsoosi, who is a medical doctor and who visited her husband in Evin prison on July 24. Hajjarian told his wife that interrogators regularly questioned him outdoors under the sun in temperatures of up to 40 degrees Celsius (104 degrees Fahrenheit). Based upon her visit and evaluation of her husband's health, Marsoosi suspected he was at risk of serious cardiac and hepatic complications.
Marsoosi told her daughter: "His color seemed yellow and not normal. He was completely weak and was unable to speak easily. He seemed under a lot of psychological pressure." Marsoosi said she took Hajjarian's pulse and noticed irregularities, raising concern about a serious heart problem. "His conditions clearly showed that he was not being taken care of," her daughter quoted her as saying. "It seemed like they were trying to have him killed."
Zeinab Hajjarian said that when Marsoosi asked the interrogators when they would release her husband, they replied, "When their project is done." They did not specify what the "project" was. Many detainees have come under intense pressure to sign false confessions supporting the authorities' assertion that Iran's post-election protests are instigated and backed by foreign powers and designed to topple the government.
Zeinab Hajjarian told Human Rights Watch that her mother said that prison authorities were not allowing his family to provide Hajjarian with the medications necessary to treat his condition. His condition requires careful administration of a range of prescribed medicines; incorrect administration can result in serious harm.
Besides putting pressure on Hajjarian himself, the authorities have also interrogated and harassed his son Mohsen, and his wife, who both live in Iran. A security officer reportedly warned them that Hajjarian would come under more pressure if they reported the conditions of his detention to the media.
Zainab Hajjarian told Human Rights Watch that anonymous persons, who she thinks were Iranian security agents, have contacted her by email in the United States and warned her against reporting anything regarding her father's condition.
The UN Standard Minimum Rules for the Treatment of Prisoners require that: "Sick prisoners who require specialist treatment shall be transferred to specialized institutions or to civil hospitals." Failing to provide adequate medical care for a seriously ill detainee has been considered inhuman or degrading treatment by international courts, a very serious human rights violation.
"The Iranian government is exploiting Hajjarian's poor health and disability, apparently in order to force him to make a false confession, in line with the abusive interrogation pattern we've been seeing," said Stork. "The Iranian authorities are completely responsible for his well-being. They should release him to his family and medical caregivers immediately."