Amnesty International
Delara Darabi Commemorated at Actions against the Death Penalty in Iran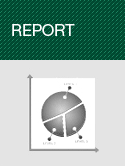 May 8, 2009
Report
Amnesty International members around the world took part in actions to pay tribute to Delara Darabi and oppose the death penalty against juveniles in Iran on Wednesday. 

Delara Darabi, a 22-year-old Iranian woman who had been convicted of a crime she allegedly committed while aged 17, was executed on Friday 1 May despite a two-month stay ordered by the Head of the Judiciary in her case. 

Her execution has sparked international outrage. In London, Amnesty International Secretary General Irene Khan and scores of Amnesty International activists laid white lilies and roses at the door of the Iranian embassy. They were joined by Alistair Carmichael, Chair of the UK All-Party Parliamentary Group for the Abolition of the Death Penalty.

The demonstrations also highlighted the scheduled execution in Iran of two people - Amir Khaleqi and Safar Angooti - who faced execution in the early hours of 6 May, despite having been convicted of offences that occurred when they were below the age of 18. Both executions were reported on Wednesday morning to have been postponed for a period of a month.

Speaking at the gathering in front of the embassy of Iran in London, Irene Khan said:

"The earth on Delara Darabi's grave has not dried yet as the Iranian authorities prepared to execute two more people who, like her, were accused of having committed crimes when they were still under 18. 

"They were granted a one-month stay of execution this morning. This might not save them from the gallows considering that Delara was executed in spite of a stay of execution by the Head of the Judiciary in Iran.

"Children deserve protection and rehabilitation, not death."

Amnesty International activists in Austria, Belgium, Canada, Czech Republic, France, Germany, Italy, Norway, Poland and Switzerland gathered in front of the embassies of Iran in their relative countries, leaving flowers and pictures of Delara Darabi there. Some brought drawing materials in recognition of Delara Darabi's talents as a painter.

In Burkina Faso, where Iran does not have an embassy,  Amnesty International activists gathered at the organization's offices in Ouagadougou where a tribute to Delara Darabi was laid out. 

In Paris, Amnesty International activists joined with Action by Christians Against Torture at the Iranian embassy. They were unable to deliver a letter to the embassy, but left a big picture of Delara with a wreath of flowers. 

In Sweden, Amnesty International activists held a protest at Sergels Torg, in the centre of the capital, Stockholm. A petition with 1,110 signatures urging the Iranian authorities to pass legislation banning the execution of all people convicted of committing crimes when they were under the age of eighteen was submitted to the Embassy of Iran on Wednesday 6 May. Similarly, activists in Finland organized a flower-laying event in a park at the center of Helsinki. 

Other members from around the world have been sending messages, including "virtual flowers", pictures of white roses, of protest to the Iranian authorities and urging them to ban, once and for all, the execution of juvenile offenders - persons convicted of crimes committed when under the age of 18. Activists from Turkey have for example been sending virtual roses by email to pay tribute to Delara and in Spain some 200,000 people have signed a petition by Amnesty International Spain calling for a total ban on executions. 

Since January 2009, Iran has executed at least two people for crimes they were alleged to have committed while under the age of 18. No other country has done so since 2007. At least 135 other juveniles are known to be on death row in Iran. A group of lawyers and activists in Iran are making relentless efforts to save their lives. 

These demonstrations echo the recent call by prominent members of Iranian society, including Nobel Peace Prize laureate, Shirin Ebadi, for a ban of all executions of juvenile offenders, including those sentenced to murder (qesas).