Amnesty International
Iran: Violence Against Demonstrators Marks New Presidential Term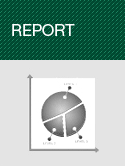 June 14, 2009
Report
The Iranian authorities must start an immediate investigation into the security forces' violent handling of thousands of demonstrators who took to the streets on Saturday to protest against the announcement of the victory of incumbent president Mahmoud Ahmadinejad in Friday's presidential elections.

Amnesty International has received reports from Iran that plain-clothes security forces unnecessarily used batons to beat and disperse non-violent individuals , injuring many people . 

"The shocking scenes of violence meted out by the security forces need to be urgently investigated and those responsible for human rights violations  must be brought to justice ," said Hassiba Hadj Sahraoui, Deputy Director of the Middle East and North Africa Programme. "While we recognise the duty of security forces to ensure that public order is upheld, the families of those detained, the Iranian public and the international community should be told what exactly are the basis of the charges and shown how exactly those arrested were connected to violence."

At least 170 people were arrested on Saturday during clashes between security forces and hundreds of demonstrators around the Ministry of the Interior and other areas in central Tehran. Those arrested included leading political figures who were accused by the authorities to have 'orchestrated' the unrest. Some have since been released.

"We urge the Iranian authorities to ensure that all Iranians are granted the right to express themselves peacefully, to associate and to assemble. No one should be arrested for questioning the results of the elections and the Iranian authorities need to act in a transparent manner to address the concerns raised by many Iranians that results have been tampered with ," said Hassiba Hadj Sahraoui.  

Although universities have been closed, one report received by Amnesty International indicated that some 100 riot police, wearing helmets and shields, had chased some 300 - 400 students on grounds belonging to the University of Tehran. Security personnel also used pepper and tear gas to quell the unrest, notably at the student dormitory in Pol-e Gisha, Tehran and another one in Shiraz. 

In another incident, police on motorcycles beat supporters of presidential candidate Mir Hossein Mousavi, who had staged a sit-in in Vanak Square, Tehran to protest the results of the elections. 

At the end of Saturday night, in parts of central Tehran, burning barricades were strewn across the road in places and clashes with security forces were continuing, including in the areas of Abbas Abad and, Saadat Abad, in areas around Tajrish. 

Demonstrations also spread to other cities, including Rasht; Mashahd; Shiraz and Ahwaz, where many of Iran 's Arab minority reside; Zahedan, in Iran 's southeast and centre of Iran's Baluchi minority; and Oroumiye, a city mainly populated by Kurds and Azerbaijani Turkish people.

In the course of the unrest on Saturday, access to You Tube, Facebook and other social networking internet sites was blocked, as was access to a range of online news services. SMS communications were reported to be restricted. Many of these outlets carried reports which raised concerns that the conduct of the election was flawed and results had  been rigged .  

"Instead of instituting an information clampdown, including by blocking video sharing social networking sites like You Tube and Facebook; along with a handful of online news sites, the authorities should openly address the concerns and criticisms clearly expressed by so many," Hassiba Hadj Sahraoui said. 

Amnesty International has called on the authorities to ensure that newspapers linked to other presidential candidates are permitted to carry the statements of those candidates.  

"We deplore that the new presidential term is heralded with widespread abuses. Amnesty International  considers anyone arrested simply for demanding transparency and for questioning the results of the elections to be a prisoner of conscience, who should be immediately and unconditionally released."
 
Background
Iran has witnessed a growing climate of repression and intimidation in the run-up to the elections. This has been termed by many commentators as a deliberate strategy to ensure that president Mahmoud Ahmadinejad wins the election. 

Prior to the closure of the polls, newspapers linked to the other candidates than incumbent President Ahmadinejad  were reportedly occupied and their work carried out under the supervision of security forces. 

In the hours following the closure of the polls, the Ministry of the Interior is said to have confidentially informed Mir Hossein Mousavi that he had won the elections and he was in the process of preparing for a press conference, when his office was raided on a reported verbal order issued by Tehran Province prosecutor, Said Mortazavi. At least three of Mir Hossein Mousavi's advisors were detained. Mir Hossein Mousavi issued a statement stating that he would "not surrender to this dangerous charade".