Amnesty International
Iranian Security Forces Use Tear Gas against Demonstrators Marking 18 Tir Anniversary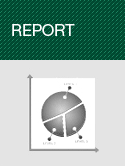 July 10, 2009
Report
Amnesty International has condemned the excessive use of force by Iranian security forces on Thursday, following baton charges and use of tear gas against demonstrators in Tehran commemorating Thursday's tenth anniversary of 18 Tir, the brutal suppression of student-lead protests in 1999.

"Once again the authorities have demonstrated their intolerance of dissent in a manner all too reminiscent of the ruthless methods they used in 1999," said Hassiba Hadj Sahraoui, Deputy Programme Director, Middle East and North Africa programme of Amnesty International. "It is high time that they stop using strong arm tactics to crush protest and abide by their obligations under human rights law."

At least 200 demonstrators are reported to have gathered along Enghlab Avenue, around the gates of Tehran University, only to be confronted by a large presence of anti-riot police and plain-clothed security officials, possibly including members of the notorious Basij militia, who used baton charges and tear gas to disperse them.