Amnesty International
Iran: Government Must Stop Executions of 14 Men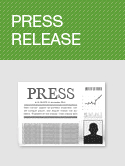 July 13, 2009
Press Release
Amnesty International urged the Iranian government to halt the public executions, scheduled for Tuesday 14 July, of 14 alleged members of the PRMI (People's Resistance Movement of Iran), also known as Jondallah, a Baluchi armed opposition group.
"The 14 did not receive a fair trial and these executions must not go ahead," said Malcolm Smart, Director of Amnesty International Middle East and North Africa Programme. "The Iranian authorities must abide by their international obligations to uphold human rights and guarantee fair trials, which is all the more essential in death penalty cases."
The 14, who include Abdolhamid Rigi, a brother of Jondallah's leader, are due to be hanged in public tomorrow morning in the city of Zahedan, south-east Iran. They were sentenced for moharebeh - "enmity against God" - for allegedly participating in armed attacks on officials and civilians and other offences.  Abdolhamid Rigi's "confession" was recently broadcast on television even before he was tried, after he was forcibly returned to Iran from Pakistan in mid-2008.
Jondallah has carried out a number of attacks on Iranian government forces in Sistan-Baluchistan province, killing officials who were taken prisoner. Recently, Jondallah claimed responsibility for a suicide bomb attack on a mosque in Zahedan which killed as many as 25 worshippers. Amnesty International has repeatedly condemned such abuses. Most or all of those due to be executed tomorrow are believed to have been arrested before the attack on the mosque.