Amnesty International
Global Day of Support for Iran's Victims of Human Rights Abuse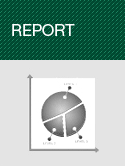 July 24, 2009
Report
Thousands of activists worldwide will participate in a Global Day of Action on Saturday, to demonstrate international solidarity with those whose human rights are being abused in Iran.
Amnesty International and a coalition of organizations will be holding the Global Day of Action to pressure the Iranian authorities to stop all violence against demonstrators and release the hundreds – possibly thousands – of people currently detained for peacefully protesting against the disputed outcome of Iran's presidential election in June.
Iranian authorities have acknowledged up to 21 deaths during demonstrations in Tehran, but the true number across the country is likely to be much higher. Scores have been wounded. Many are reported to have been injured by the paramilitary Basij.
The date for the Global Day of Action was chosen as initial reports suggested that President Ahmadinejad could be inaugurated on 26 July or shortly afterwards. However, more recent reports suggest that the inauguration will be between 2 and 6 August.
The day will consist of public demonstrations in more than 105 cities, including Barcelona, Beirut, Caracas, Chicago, Dakar, Istanbul, London, Montevideo, Ougadougou, Prague and Santiago.
Each demonstration will be calling for:
an end to state-sponsored violence and accountability for crimes committed by state officials;
the immediate and unconditional release of all prisoners of conscience, including journalists, students and civil society activists;
the protection of freedom of assembly, freedom of expression and freedom of the press, as guaranteed by the Iranian Constitution and Iran's obligations under international human rights covenants that it has signed;
the immediate initiation of a UN investigation into the grave and systematic human rights violations which have taken place in recent weeks.
The London part of the Global Day of Action will take place on Saturday at 1-4pm, at the Embassy of Iran, 16 Prince's Gate, London SW7 1PT.
For information on events in other cities around the world, please visit the 
United for Iran website
 or contact your local Amnesty International section.