Amnesty International
Thousands Take Action Around the World in Solidarity with People of Iran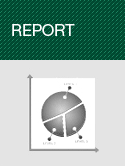 July 27, 2009
Report
Thousands of activists worldwide participated in a Global Day of Action on Saturday in solidarity with those whose human rights are being abused in Iran. 

Amnesty International joined with a coalition of organizations to put pressure on the Iranian authorities to stop all violence against demonstrators, to release the hundreds of people currently detained for peacefully protesting against the disputed outcome of Iran's presidential election in June, to clarify the fate of disappeared persons and to respect the rights to freedom of assembly and expression, including freedom of the press.
 
The organizations were also calling on the UN to initiate an investigation into the grave human rights violations which have taken place in recent weeks in Iran. 

Public demonstrations and solidarity events were held in more than 105 cities, including Amsterdam, Barcelona, Beirut, Berlin, Caracas, Chicago, Dhaka, Istanbul, London, Ougadougou, and Tunis. 

In Istanbul, activists from Amnesty International's section in Turkey held a street demonstration in the city's busiest square. Activists gathered in the square holding white balloons with "Torture, Censorship, Repression" written in black. The balloons were then burst by a needle one after another. After the last balloon was burst, the activists moved aside and a banner saying "Human Rights in Iran! Now!" was revealed.

More than 40 Amnesty International activists and volunteers demonstrated in front of Dhaka University inBangladesh. 

A large group of activists in Venezuela attempted to deliver a letter to the Iranian embassy in Caracas on Thursday. When no-one was willing to receive it, they pushed it through a gap at the bottom of the door. They also prepared posters for the occasion, with the following messages written in Spanish and Persian: "No More Bloodshed", "Release Prisoners Of Conscience ", "Peaceful Protest is a Right" and "Investigate Human Rights Violations in Iran". At the end of the action, Amnesty International volunteers released 50 black helium-filled balloons into the sky. 

In Tunisia, Amnesty International members along with representatives of other human rights organizations held a symbolic solidarity event. A petition for the Iranian authorities to respect human rights was circulated and signed by Amnesty International activists. Following the event, Amnesty International's section in Tunisia launched a campaign to collect signatures for the petition. 

In the UK, up to 2,000 protesters gathered in front of the Embassy of Iran in London, including dozens of Amnesty International activists, who chanted "Human rights for Iran", "UN – Act now for Iran", "No more bloodshed", and "Peaceful protest is a right". 

Iranian authorities have acknowledged up to 21 deaths during demonstrations in Tehran, but the true number across the country is likely to be much higher. Scores have been wounded. Many are reported to have been injured by the paramilitary Basij.

The date for the Global Day of Action was chosen as initial reports suggested that President Ahmadinejad could be inaugurated on 26 July or shortly afterwards. However, more recent reports suggest that the inauguration will be on 5 August. 

In addition to Amnesty International, the event was sponsored by Shirin Ebadi, the 2003 Nobel Peace Laureate, and a number of non-governmental organizations, including Front Line, Human Rights Watch, the International Campaign for Human Rights in Iran, the International Federation for Human Rights, the Iranian League for Defense of Human Rights, the Nobel Women's Initiative, PeaceJam, Physicians for Human Rights and Reporters without Borders, as well as 42 Arab human rights organizations. 

The event was also supported by many other groups, including the Baha'i International Community, whose members in Iran suffer severe harassment and persecution.