Amnesty International
Iran: Shadi Sadr Free on Bail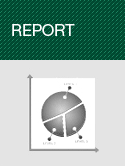 July 30, 2009
Report
Human rights defender Shadi Sadr was released on bail on 28 July. It is not known what she has been charged with, but she is believed to have been arrested in connection with her human rights activities after the disputed presidential election.
Shadi Sadr, who is a lawyer and a journalist, was released after 11 days in custody on bail of 50 million toumans (US$54,000). She had been arbitrarily arrested on 17 July by plain-clothes security officials.
Amnesty International will monitor her situation and take further campaigning action as necessary.
No further action is requested from the UA network. Many thanks to all who sent appeals.
This is the first update of UA 193/09 MDE 13/076/2009. Further information:http://www.amnesty.org/en/library/info/MDE13/076/2009/en