Amnesty International
Iran: Further information: Murder Witness Released – Stop Action, Caspian Makan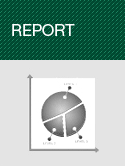 September 9, 2009
Report
Tehran resident, Caspian Makan, is reported to have been released on bail from Evin Prison, though it is not clear when or under what conditions.
On 8 September it was reported in the Iranian press that Caspian Makan had denied that he had been required to "confess" prior to being released; however, the circumstances in which he was interviewed are unclear. Many former detainees who were reported in the Iranian media in previous years to have denied that they were subject to abuses or duress whilst in detention but who were then able to leave Iran and speak freely have said that such denials were also forced.
Amnesty International is concerned that Caspian Makan remains under threat and, while ceasing action now, will continue to monitor his case.
Caspian Makan was the fiancé of Neda Agha Soltani, a 27 year old woman killed by gunshot on 20 June 2009, on the fringes of one of the many demonstrations then taking place in Iran. Demonstrations over the conduct and outcome of the disputed 12 June presidential election had been taking place across Iran. Video footage of Neda Agha Soltan's killing was widely circulated on the internet and became a symbol of the unrest that developed in Iran.
Caspian Makan was arrested on 26 June 2009. While the exact details relating to his recent release are not known, reports received by Amnesty International confirm that he was ill-treated while in custody.
No further action is called for. Many thanks to those who sent appeals.
URGENT ACTION
MURDER WITNESS released– STOP ACTION
Further information on UA: 236/09 Index: MDE 13/097/2009 Issue Date: 3 September 2009