Amnesty International
Latest Juvenile Execution in Iran Condemned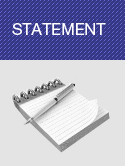 October 13, 2009
Statement
Amnesty International has condemned the execution of Behnoud Shojaee, a 21-year-old Iranian, at Tehran's Evin Prison at dawn on Sunday, for a murder he was accused of having committed when he was 17.

Behnoud Shojaee was sentenced to qesas (retribution) by the Criminal Court in Tehran on 2 October 2006, after he was found guilty of killing a youth during a fight in a park on 18 June 2005.

His execution had previously been postponed some six times. According to his lawyer, about 200 people gathered outside the prison before the execution in an attempt to plead with the victim's family to spare Behnoud Shojaee's life.

The family of a murder victim have the right either to insist on execution, or to pardon the offender and receive the payment of diyeh, or financial compensation. A convicted murderer has no right to seek pardon or commutation from the state, in violation of Article 6(4) of the International Covenant on Civil and Political Rights to which Iran is a party.

The family refused to pardon Behnoud Shojaee, and his lawyer said that the victim's mother and father pushed the stool from under his feet after the noose had been placed around his neck.

Amnesty International called the execution a gross violation of international law, which prohibits the execution of those under the age of 18 at the time of their alleged offence.

Aged just 17 when the killing took place, Behnoud Shojaee intervened to stop a fight between a friend and another boy, Ehsan in a park in Tehran. The boy then started a fight with Behnoud Shojaee and threatened him with a knife. During the fight Behnoud Shojaee picked a shard of glass and stabbed Ehsan once in the chest, before fleeing the scene.

Behnoud Shojaee maintained throughout his trial that he only stabbed Ehsan once even though the coroner's report stated that the victim died as a result of sustaining several injuries. His claims were never investigated and Behnoud Shojaee's sentence was nevertheless upheld by the Supreme Court on 30 June 2007.

During his trial, Behnoud Shojaee was not afforded legal representation and was therefore made to write a request for re-examination and re-trial of his case himself.

On Saturday, the international community marked the World Day against the Death Penalty.

Amnesty International has called on the Iranian authorities to immediately halt all scheduled executions – particularly that of Safar Angooti, another juvenile offender at risk of execution this week - and to commute all death sentences.