Amnesty International
Iranian Refugees Released from Detention in Turkey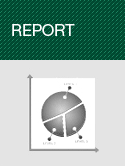 October 27, 2009
Report
Two Iranian refugees who were refused access to the asylum system in Turkey and unlawfully detained for more than a year have been released, following months of campaigning on their behalf by Amnesty International.

Mohsen Abdolkhani and Hamid Karimnia were set free a month after the European Court of Human Rights (ECtHR) ruled that their deprivation of liberty was unlawful. 

The two men had been held in a "Foreigners' Guest-House" in Kırklareli, despite an ECtHR interim decision preventing their deportation from Turkey, pending its consideration of the case.

Mohsen Abdolkhani told Amnesty International: "When we heard that we would be released, it was like being reborn."

Amnesty International remains concerned that hundreds of people in Turkey continue to be held in detention unlawfully in Foreigners' Guest-Houses.

On 28 September, Amnesty International launched a public campaign calling for the immediate release of Mohsen Abdolkhani, Hamid Karimnia and all others who are held under the provisions found to be unlawful by the European Court of Human Rights. 

The organization also called for an overhaul of the rules governing the detention of people in Foreigners' Guest-Houses in order to prevent any future unlawful detentions. 

The ECtHR ruled on 22 September that Mohsen Abdolkhani and Hamid Karimnia had been detained unlawfully and that, if the men had been returned to Iran or Iraq, this would have been a violation of their right to protection from torture or other ill-treatment.