Amnesty International
Delara Darabi's Execution Postponed for Two Months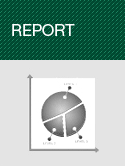 April 20, 2009
Report
The execution of the Iranian woman convicted of murdering a relative when she was 17 has been postponed. Delara Darabi was granted a two-month reprieve by the Head of the Judiciary on 19 April, the day before she was due to be executed.
Delara Darabi's lawyer, Abdolsamad Khorramshahi, has confirmed that her execution has been postponed for two months after the family of the victim refused to attend the execution. They are, however, still demanding that she be executed. The lawyer has stated that he has forensic evidence proving that Delara Darabi could not have been the killer, but that the courts have refused to consider it.
Amnesty International has urged the Iranian authorities to commute her death sentence. Iran is a state party to the International Covenant on Civil and Political Rights and the Convention on the Rights of the Child, which prohibit the use of the death penalty against juvenile offenders - people convicted of crimes committed when they were under 18.
According to Article 7 of Iran's Code of Procedure on executions, the blood relatives of the victim or their lawyer are required to be present for the implementation of the sentence. Delara Darabi remains at risk of being executed unless the victim's blood relatives agree to pardon her, either outright or in exchange for compensation.