Amnesty International
Demand Grows for Release of Iranian-American Journalist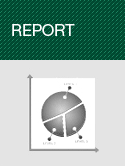 April 21, 2009
Report
Iran has been urged to release the Iranian-American journalist Roxana Saberi, who was last week sentenced to eight years in jail after being convicted as a spy.
"Roxana Saberi should be released immediately and unconditionally," said Hassiba Hadj Sahraoui, Deputy Director of Amnesty International's Middle East Programme.
"We fear that she may be held as a pawn in the ongoing developments in US-Iranian relations."
Saberi's father, Reza, said his daughter was tricked into making a confession, possibly during the five weeks when she had no access to a lawyer, after being told by investigators she would be set free if she co-operated. She retracted these confessions at her trial.
Roxana Saberi, who was born in the USA but has lived in Iran for the past six years, was convicted of "espionage" on 18 April after a closed trial.
She was arrested on 31 January 2009 and held in Tehran's Evin Prison, where reports of torture and ill-treatment of detainees are common.
Saberi originally faced the less serious accusation of buying alcohol and later of working as a journalist without a valid press card.
Soon afterwards, the charge of spying was introduced and she was tried in closed session by the Revolutionary Court and sentenced. No evidence of espionage has been made public.
Her lawyer has stated his intention to lodge an appeal against her conviction and sentence. Iran's Head of the Judiciary has also written to the Tehran Judiciary stating that "different dimensions of this case, including material and moral elements of the crime, must be considered at the appeals stage in a careful, quick and fair way."
"The fact that Roxana Saberi faced a shifting tide of accusations from the time of her arrest until her trial gives rise to fears that the Iranian authorities were looking for any excuse to detain her," said Hassiba Hadj Sahraoui.
"We have also noted President Mahmoud Ahmadinejad's statement that he has instructed the Tehran General Prosecutor to ensure that she receives her full legal rights to defend herself. This appears to be a tacit recognition of a fact that we have been highlighting for years - that justice in Iran is hard to come by."
"We believe that Roxana Saberi is being held solely for political reasons in connection to Iran's relations with the USA, or on account of the peaceful exercise of her internationally recognized right to freedom of expression and, as such, she is a prisoner of conscience who should be released immediately and unconditionally."