Amnesty International
Iran: End Repression of Independent Trade Unions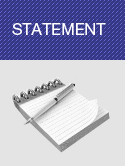 April 30, 2009
Statement
AI Index: MDE 13/040/2009
Marking International Workers' Day on May Day 2009, Amnesty International calls on the Iranian authorities to end the repression of trade unionists by immediately releasing those imprisoned for their trade union work; dropping charges against others currently facing trial for similar reasons, and ending other repressive measures which marginalize trade unions and their members. The organization also warns against measures aiming at prohibiting peaceful gatherings on May Day in Tehran.
In particular, Mansour Ossanlu and Ebrahim Madadi, leading members of the Syndicate of Tehran and Suburbs Bus Company (Sherkat-e Vahed), who are serving five and three year prison sentences respectively, in connection with their trade union activities, should be released immediately and unconditionally. Both are prisoners of conscience, imprisoned solely for their peaceful advocacy of workers' rights. Mansour Ossanlu, like many other prisoners in Iran, has also been denied medical care while in custody, which has threatened his health.
Amnesty International is also urging the authorities to review urgently the cases of five leaders of the Haft Tapeh Sugar Cane Company (HTSCC) Trade Union, with a view to overturning their convictions and sentences. In April 2009, the five were sentenced to between four to six months' imprisonment for "propaganda against the system" in connection with interviews they gave on May Day 2008 to foreign journalists about working conditions at the plant, with an additional six to eight months' imprisonment suspended for five years. They are, however, not currently detained, pending appeals against their convictions and sentences.
Amnesty International also urges the Iranian authorities to allow peaceful gatherings by workers on May Day. Alireza Saghafy, a member of the Centre for Workers' Rights in Iran, was detained for five hours on 28 April 2009, during which he was reportedly told to try to prevent a May Day rally planned for Tehran. The right to freedom of peaceful assembly is guaranteed under the International Covenant of Civil and Political Rights (ICCPR), to which Iran is a State Party.
In previous years, peaceful May Day celebrations have been broken up by the authorities and those who attended have faced prison terms and flogging. On 18 February 2009, Sussan Razani and Shiva Kheirabadi were flogged in Sanandaj Central Prison, north-west Iran, after being convicted of participating in a rally in Sanandaj on May Day 2008. On February 2008, at least three workers were flogged. They were among 11 people convicted of participating in a similar gathering on May Day 2007.
Fifty people in Saqez who attended a May Day gathering in 2004 were arrested. Most were released later the same day, but seven spent 12 days in detention before being released on bail. Two were acquitted, but the other five were sentenced to between two and five years' imprisonment, although these convictions were later overturned. Mahmoud Salehi, one of the seven, was retried and convicted again, and spent one year in prison between April 2007 and April 2008. At his trial, the prosecutor reportedly cited his trade union activities as evidence against him, and referred to a meeting he had held with officials from the International Confederation of Free Trade Unions (ICFTU) in April 2004, shortly before the May Day demonstrations.
In line with Article 21 of the ICCRP which guarantees the right to freedom of association, including the right to form and join trade unions,the Iranian authorities should also review and amend legislation and practices which ban independent trade unionsand which allow the exclusion of candidates for election to workers' bodies on discriminatory selection criteria.
Background
Independent trade unions are banned in Iran. Under Iranian labour legislation, workers are allowed to form Islamic Labour Councils (ILCs) in companies with more than 50 workers. They are not, however, permitted to set up any other labour organization. The ILCs' remit does not include defending the terms and conditions of their members. Those standing for leadership positions in the ILCs must first be vetted and approved, and may be disqualified, by an official selection body under discriminatory selection criteria known as gozinesh.