Reporters Without Borders
Authorities step up Internet surveillance, cyber-dissident sentenced to five years in prison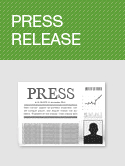 December 11, 2008
Press Release
Reporters Without Borders condemns recent government moves to reinforce repression of the Internet. In the latest move, Tehran prosecutor general Said Mortazavi announced yesterday that the "special prosecutor's department for Internet crimes" will henceforth work directly with the intelligence services.
The press freedom organisation also deplores the heavy prison sentence imposed on a cyber-dissident last weekend for covering a demonstration.
"In the absence of the ability to control more than 18 million Internet users, the government has chose intimidation," Reporters Without Borders said. "Mortazavi's decision is indicative of the Internet's situation in Iran - under control and regarded as a dangerous area."
The organisation added: "The creation of a special prosecutor's department for Internet crimes is part of a broader project by the authorities designed not only to monitor online content but also to impose extremely severe sentences, including the death penalty, for Internet crimes. We deplore this department's increased power, which is a formidable repressive tool and an excellent way to get people to censor themselves."
In an interview for the government news agency Fars, Mortazavi said the government had reinforced "all resources for prosecuting websites that do not follow religious principles and are immoral." Since 2003, the government has had a commission dedicated to compiling a list of "illegal" websites, which includes YouTube, Facebook and Orkut.
The special prosecutor's department, which decides on censorship measures, consists of a team of computer specialists. Mortazavi said it was now envisaged that "two special inspectors will work with the security services." This department "is already responsible for dismantling several groups acting against the government on the Internet," he said, adding: "The Internet will be made safe because anti-religious and immoral activities will be prosecuted."
A Mortazavi adviser said on 19 November that the authorities were responsible for filtering out "five million websites." In recent weeks, the WeChange website http://www.wechange.info) was blocked for the 18th time this year and the FeministSchool website (http://www.feministschool.com) was blocked for the eighth time. The Zhila.net blog (http://www.zhila.net) is also inaccessible. It is kept by women's rights lawyer Jila Bani Yaghoub, the editor of the WomenIran.com website.
Esmail Jafari
Esmail Jafari, a blogger and journalist based in the southwestern city of Bushehr, was meanwhile sentenced to five months in prison on 6 December on charges of "anti-government publicity" and "disseminating information abroad." He is still free pending the outcome of an appeal.
He was arrested on 7 April for covering a demonstration by some 20 workers outside the Bushehr prefecture in protest against their dismissal. He was released 17 days later on payment of 50 million toman (about 45,000 euros). At that time, the two charges brought against him were "disseminating information abroad" and "spying."
Shahnaz Gholami
Jafari's blog (http://www.poutin.blogfa.com) is called Rah Mardom, which means "Voice of the People." He also reports for the local weeklies Nassr Bousher and Baharestan.
"We condemn this court ruling that has made Jafari the third cyber-dissident to be threatened with imprisonment in Iran this year," Reporters Without Borders said. "The way Internet users are being persecuted is intolerable. We call for his conviction to be overturned."
The two online journalists currently detained in Iran are theologian Mojtaba Lotfi, who is imprisoned in the religious city of Qom, and Shahnaz Gholami, editor of the Azar Zan blog (http://azarwomen.blogfa.com/) and member of the Association of Women Journalists (ARZ), who has been imprisoned in the northwestern city of Tabriz since 9 November.
The warrant for Gholami's arrest said "articles were found at her home that jeopardised national security." The warrant also said that: "The defendant clearly stated that she posted these articles on her blog, accessible to everyone." She has not been able to see her lawyer or her 9-year-old daughter since her arrest.
Mojtaba Lotfi
Nasrin Sotoudeh, a lawyer who represents several journalists and cyber-dissidents, was prevented from leaving Iran yesterday to go to Italy, where she was to receive an international human rights prize. Her passport was confiscated by ministry of intelligence officials.