Victims and Witnesses
Mr. Ahmadi Nejad: Why Lie?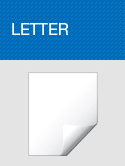 Abdorrahman Boroumand Foundation
September 28, 2008
Letter
87-1059
In the Name of Freedom
Mr. Ahmadinejad, in your interview with the Los Angeles Times newspaper and in response to the question of whether political activists are under pressure in Iran, you declared that such views are fabricated by Zionists and Americans. I am neither Zionist nor American. I, Abolfazl Jahandar, chief editor of Puyanews Web log, ex-member of the Central Council of the student association Tahkim Vahdat (Office for the Consolidation of Unity), and an ex-member of the Central Council of the Islamic Association in Allameh Tabatab'i University, am one of hundreds of political prisoners, now in an Islamic Republic's prison. I have been here for more than two years. I am an Iranian. Today in his old age, my father, a man who spent many years of his life fighting on battlefronts for his beloved country, spends his days in fear and anxiety, expecting to receive unpleasant news of his son.
Mr. Ahmadinejad, your recent statements about political freedoms in Iran raised a question in the minds of political prisoners that either you do not live in Iran or, against the teachings of all divine religions regarding truth telling and honesty, your aim is to sacrifice the truth to your interest and portray a misleading picture of the state of political freedoms in Iran by permuting distorting the realities.
Mr. Ahmadinejad, although you and high ranking judicial authorities have denied the existence of political prisoners in Iran in various interviews and speeches in national and international forums, and portrayed the problem as a fabrication by Zionists and Americans, I must inform you that during the last 18 months of your presidency, and only with regard to university activists, there have been 262 cases of subpoenas to the disciplinary committee of universities, 61 cases of subpoenas to the judiciary, 172 arrests, 247 cases of students barred from pursuing their education, 19 cases of expulsion, 61 students tried [by the judiciary], 33 closures of student publications, 26 cases of expulsion and deprivation from university benefits and services, and several cases of closure of student associations.
Further, in the area of social and political activism, there are today more than 514 political prisoners, among whom, eight are condemned to death. The names of all the [political prisoners] mentioned here are available. These statistics reflect only an aspect of your "kind" response to students, civil rights and political activists.
In a country where the representatives of people in parliament have no legal immunity and are condemned to prison terms and religious leaders are forced to absolute silence and house arrest with no permission to speak, talking about freedom of speech and open political atmosphere is more like an April fool jest. There may be freedom of speech, in some cases, but there is never freedom after speech.
Mr. Ahmadinejad, if you show sensitivity about eavesdropping on American citizens and see it as an injustice and a form of persecution, why don't you show any reaction to eavesdropping and email reading of the most private correspondence of political, student, and civil rights activists and many other Iranian citizens?
Mr. Ahmadinejad, in your recent interview with the Los Angeles Times newspaper you have stated that we have in Iran the most developed due process mechanism in the world. I must inform you that my back was injured due to a blow that I received during my temporary detention in the Intelligence Ministry's detention center 209. For one whole year, the prison doctor ignored my repeated requests to be treated by a specialist and told me: "we are only responsible to keep you alive, not to treat you. We cannot spend money for every prisoner." I have been suffering from this problem for two years now because of the prison's limited medical resources. My condition deteriorates by the day and, even though prison doctors have attested to it, the authorities have not seriously looked into it.
I have had no visitation with my attorney since I was arrested. My first trial took place behind closed doors and without a jury and my attorney was absent during my second trial. Since my arrest, I have been beaten, kept in solitary confinement, blindfolded, and prevented from informing my family about my whereabouts for a month following my arrest. I was also insulted and humiliated, and convicted based on coerced confessions obtained under torture and on the basis of reports by security and intelligence institutions. These, as well as the intrusion in my private life and the use of inquisitorial methods during guided interrogations are all clear violations of articles 23, 35, 38, 39, 165, 166, and 168 of the Constitution and of articles 5, 7, 12, 19, and 20 of the Universal Declaration of Human Rights, and violations of my civil rights. According to article 121 of the Constitution, you are responsible for the above mentioned violations of the law.
Mr. Ahmadinejad, one of my charges, for which I had to a pay fine, was for the use satellite television. Maybe for you, the use of satellites and watching foreign programs on television* is not prohibited by law and punished. But, according to the law approved by the parliament, using satellites is an offence and violators must pay a fine.
Mr. Ahmadinejad, last August, the Judiciary invited foreign reporters and international and organizations to visit Iran's prisons. As a political prisoner, I am ready to meet with these organizations and provide them with a report. In order to prove the accuracy of my statements, I am ready for a public debate with you or any judicial authority in the presence of pro-government reporters and the free press.
Mr. Ahmadinejad, if you claim to care about people around the world and to be displeased and unhappy about others' bad behavior, you must prove your commitment to your own slogans with your behavior. I invite you to stand by your words. Put into practice the slogan of "spreading kindness and justice" in your country first, and then, if you are successful, think of offering it to the world.
Let us hope for a day when human beings enjoy freedom of thought and expression …
Abolfazl Jahandar
Ex-member of Tahkim Vahdat Public Council
Andarzgah 7, Evin prison, 09/28/2008
---
* referring to statement by Ahmadinejad in his interview with CNN, New York September 23.