Amnesty International
Iran: End pressure on women's rights defenders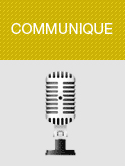 August 27, 2008
Communique
On the second anniversary of the launch of the Campaign for Equality on 27 August, Amnesty International is renewing its demand that the Iranian authorities cease harassing and imprisoning women's rights defenders and to restrict their campaigning activities for the repeal of laws and policies which discriminate against women in Iran.
The Campaign for Equality is a network of individuals working to end legal discrimination against women. The campaign informs women of their rights, and is aiming to collect one million signatures from the Iranian public to a petition against discriminatory laws.
Two years into the campaign, women's rights defenders are facing increasing repression as they try to take their demands for equal treatment to the broader population while the authorities continue to impose restrictions on their use of public space to carry out their peaceful and legal activities.
There are also worrying developments that seem to be further entrenching discrimination against women in Iran. In particular, a new Family Protection Bill passed in July by the Law and Legal Affairs Committee of Iran's parliament not only fails to address discrimination against women in relation to marriage, divorce and child custody but, if passed into law, would also lift the condition requiring a man to get the permission of his first wife before taking a second wife. The bill still needs further parliamentary approval and to be agreed by the Council of Guardians, but it represents a very worrying trend.
Amnesty International is urging the Iranian government and parliament not to entrench discrimination but to move ahead with a package of reforms in order to end those laws and practices which continue to discriminate against women, who make up half of the population of Iran, and to deny them access to their human rights. Amnesty International is also urging the Iranian government to ratify, without reservation, the Convention on the Elimination of All Forms of Discrimination against Women, and to bring Iran's laws and practices into conformity with this Convention.
Since the launch of the Campaign, Amnesty International has collected information on the harassment of the Campaign for Equality activists. They face threatening phone calls by persons identifying themselves as Ministry of Intelligence officers warning them not to hold planned meetings; they are prevented from organizing peaceful meetings or demonstrations and to date, the website of Campaign for Equality has been blocked on at least 11 occasions and filtering has extended to local sites of the campaign in several Iranian provinces.
Some campaigners have been sentenced or are facing charges for their peaceful campaigning for women's rights and Amnesty International calls for such charges to be dropped and for their immediate and unconditional release of those serving prison sentences.
Amir Yaghoub-Ali was sentenced in May 2008 to one year's imprisonment for collecting signatures in Daneshjou Park, Tehran in July 2007. He is currently free pending the outcome of an appeal against his conviction and sentence.
In June 2008 Hana Abdi, a member of Iran's Kurdish minority, and member of the Campaign in Kordestan province and of the Azad Mehr NGO was sentenced to the maximum five years' imprisonment, to be spent in internal exile after conviction of "gathering and colluding to commit a crime against national security." Hana Abdi was summoned to the Prosecutors Office in August 2008 and was cautioned about passing news outside prison, if she does so she would be further charged with "propaganda against the state".
Zeynab Bayzeydi, another Kurdish women's rights activist was sentenced in August 2008 to four years' imprisonment, and internal exile on account of her activities in support of women's rights, which she has denied, except the one arising from her work on the Campaign for Equality.
Women's rights defenders in Iran describe a climate of increasing repression and restrictions on public space for them to carry out their peaceful, legal activities. 
In an interview with Amnesty international, Sussan Tahmasebi a founding member of the Campaign for Equality explained:
"We are forced to hold our meetings, trainings and seminars in our homes, but the security forces have worked hard to prevent us from even holding meetings in our own homes, meetings have been broken up and members have been arrested."
"Nearly 50 were arrested and charged with vague security charges, such as endangering national security, or spreading of propaganda against the state."
In the year of the 10th Anniversary of the UN Declaration on Human Rights Defenders, which affirms the protection of human rights defenders from violence or threats as a result of their work, Amnesty International is urging the Iranian authorities both to protect human rights defenders and value the work they do. The organization is also calling for the immediate release of all prisoners of conscience, including activists in the Campaign for Equality who are currently detained.
Read More
Iran: End pressure on women's rights defenders campaigning for an end to discrimination (Public Statment, 27 August 2008)
Iran: Women's rights defenders defy repression (News, 28 February 2008)