Amnesty International
Iran: One Year On – Mansour Ossanlu Still Jailed, Workers Still Oppressed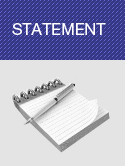 July 11, 2008
Statement
Index number: MDE 13/093/2008
Exactly a year ago today, Mansour Ossanlu (also Osanloo), president of the International Transport Workers Federation (ITF) affiliated Vahed Syndicate - the Tehran Bus Workers' Union – was brutally removed from a bus near his home in Tehran by unidentified security personnel. This happened only three weeks after his attendance at international union meetings organised by the ITF and the International Trade Union Confederation (ITUC) in London and Brussels.
Worldwide condemnation led by trade unions and human rights activists, together with Iranian community groups, against the Iranian government for their blatant abuse of workers' rights was strong and immediate. This international protest grew substantially over the months to culminate in a global action day on 6 March 2008. More protests continue to this day.
On 5 June 2008, Mansour Ossanlu released a statement that he had been "severely beaten, insulted and abused" during the incident. While in prison he has endured very harsh and possibly disproportionately arduous treatment along with severe psychological pressure.
This ill treatment has had a negative effect on his health. We deplore the fact that he remains in Evin Prison despite repeated appeals from his doctors that he be allowed to receive proper outside treatment for an eye condition related to a previous attack on him. We are also alarmed at a report today that he may have been diverted from a prearranged hospital appointment and instead taken to court for a further arraignment, the details of which are, at the time of writing, not known. If true, its timing underscores our concern that the authorities are determined to continue to repress the union and the independent workers' movement in Iran while ignoring the basic human dignity Mansour Ossanlu should be accorded.
Mansour Ossanlu was sentenced to five years' imprisonment on vaguely worded and politically motivated charges of "acting against national security" and "propaganda against the state," neither of which constitutes, in practice, recognisably criminal offences.
His imprisonment is related to his activities as president of the Syndicate of Workers of Tehran and Suburbs Bus Company. The sentence serves to oppress the genuine workers' movement in Iran, where state-sanctioned organisations such as the Workers' House and the Islamic Labour Council have failed to represent workers for many years.
Mansour Ossanlu and his union continue to act peacefully and democratically. We recognise Mansour Ossanlu is a prisoner of conscience, imprisoned for his conscientiously held beliefs. On this anniversary day, we once again call for the immediate and unconditional release of Mansour Ossanlu.
We urge Iran's judicial authorities to release Gholamreza Gholamhosseini. He is an executive board member of the union and was arrested on 24 June for visiting Shirodi Stadium in Tehran to join an Iranian Women's Day event. He was sent to Evin Prison on the following day by Judge Hassan Dehghan Dehnavi, who declared that "Gholamhosseini is not charged with any crime, but should be detained for an indefinite period whilst his case is investigated," a decision that contravenes Article 9(3) of the International Covenant on Civil and Political Rights, which states that "it shall not be the general rule that persons awaiting trial shall be detained in custody."
We also urge the Iranian government to recognise the Vahed Syndicate as a genuine workers' organisation and to end its repression of the union. We fear that those who have either been dismissed from their jobs or not allowed to return to work for their alleged involvement in the strike action in January 2006 are being further punished for their peaceful trade union activities and for exercising their rights to freedom of expression and association. The Iranian authorities should halt this practice and not permit unfair dismissals.
The ITUC, ITF and Amnesty International welcome the tireless efforts of Vahed Syndicate members and its Executive Board in organising bus workers in Tehran. Despite the obstacles put in their way by the management and the authorities, the Vahed Syndicate's members exemplify how trade union rights are human rights.
We express our deep concern over the acceleration of oppression against the independent workers' movement in Iran. In addition to abductions and imprisonment of union leaders, mass arrests continue at worksites where genuine union activism is growing, as we have seen recently with the detention of 20 workers at the Taft Hapeh sugar factory. The International Federation of Chemical, Energy, Mine and General Workers' Unions reports that in April, 100 workers at the Kian Tyre factory, near Chahardangeh, were attacked with electronic batons and were detained for 36 hours. Teacher trade unionists have increasingly been targeted and subject to arrests according to Education International.
We express our profound appreciation to all those individuals and organisations, both inside Iran and across the globe, who have worked continuously to win freedom for Mansour Ossanlu, and equally importantly, to promote the independent workers' movement in Iran.
We issue this statement on the first anniversary of Mansour Ossanlu's arbitrary arrest to reaffirm our unwavering support for him and for the independent Iranian trade union movement. We must all join forces to achieve our common objective: that workers in Iran be able to enjoy the basic human and trade union rights that all workers are entitled to, no matter where they live. Workers' rights are human rights.
International Trade Union Confederation (ITUC)
International Transport Workers' Federation (ITF)
Amnesty International
ENDS…/
For more information please call Amnesty International's press office in London, UK, on +44 20 7413 5566 or visit our website at http://www.amnesty.org
Public Document
****************************************
For more information please call Amnesty International's press office in London, UK, on +44 20 7413 5566 or email: [email protected]
International Secretariat, Amnesty International, 1 Easton St., London WC1X 0DW, UK
www.amnesty.org