Reporters Without Borders
Reporters Without Borders : Annual Report 2005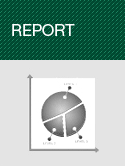 Reporters Without Borders
February 1, 2006
Report
Iran
Area : 1,648,200 sq.km.
Population : 69,515,000.
Language : Persian.
Head of state : Ayatollah Ali Khamenei (Supreme Guide).
Head of government : President Mahmoud Ahmadinedjad.
Iran - Annual Report 2006
The country remains the Middle East's biggest prison for journalists and bloggers, with 13 jailed during 2005. Five were still being held at the start of 2006. Threats, interrogation, summonses, arrests and arbitrary detention are sharply increasing.
Journalists can often only stay out of prison by paying very high bail. The accession to power of hardline President Mahmoud Ahmadinejad has not improved the situation.
Journalist Akbar Ganji was held in solitary confinement during the year at Teheran's Evin prison despite his failing health. He now weighs only about 50 kgs as a result of a two-month hunger-strike he began in July. Growing pressure by the international community for his release has still not had any effect.


Other journalists were released but remained under close surveillance. They included Taghi Rahmani, Reza Alijani and Hoda Saber, who were freed in June after two years. Their trials are still in progress however and they can be returned to jail at any time. The regime also uses bans on leaving the country as a weapon against journalists, notably Issa Saharkize, Ali Mazroui and Emadoldin Baghi, who was not allowed to go to France to receive a prize from the official French National Human Rights Commission on 12 December.