Reporters Without Borders
Reporters Without Borders : Annual Report 2004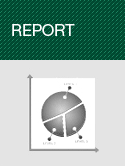 Reporters Without Borders
February 1, 2005
Report
Iran
Area: 1,648,200 sq.km.
Population: 68,920,000
Language: Persian
Head of state: Ayatollah Ali Khamenei (Supreme Guide)
Head of government: President Mohammad Khatami
Iran - 2005 Annual Report
Press freedom shrank daily during 2004 in Iran, one the world's 10 countries most repressive of the media. Countless threats hang over journalists and they are beaten when thrown in jail. The country has for years been the Middle East's biggest prison for journalists.
Since the massive crackdown in 2000 which resulted in the justice ministry closing down nearly 100 reformist newspapers supporting President Mohammad Khatami, the ruling hardliners and mullahs have hammered away at press freedom.
Journalists are threatened or summoned to the justice or intelligence ministries, sometimes unofficially. Many buy their freedom by paying enormous bail that often forces their families into debt or to sell their belongings. Even then, they remain the target of prosecution or under threat of suspended jail sentences.
Parliament has been dominated since 20 February 2004 by the hardliners and President Khatami has effectively yielded power to the country's conservative Supreme Guide, Ayatollah Ali Khamenei.
Dangerous topics for the media to raise include relations with the United States, nuclear matters, Islam, religion, morals and dissident mullahs. The presidential elections due in mid-2005, as well as rivalry between reformists and hardliners and also within each camp make the political climate very poisonous. Journalists must walk a difficult tightrope between the shifting political divisions.
The judiciary, controlled by the hardliners, remains the chief instrument of persecuting the media. Teheran prosecutor-general Judge Said Mortazavi, the bane of all journalists, displayed exceptional hypocrisy in the case of murdered Canadian-Iranian photographer Zahra Kazemi. More than a dozen newspapers were suspended temporarily or permanently in 2004. Early in the year, eight reformist dailies - Yas-e no, Sharq, Nassim-e Sabah, Tosseh, Aftab-e Yazd, E'temad, Hambastegi and Mardomsalari - were threatened by justice authorities after they reported on a sit-in by reformist MPs in front of parliament. Mortazavi asked the culture and Islamic guidance ministry to warn the papers and accused them of "sowing discord." He also threatened on 8 February that any paper reporting on a planned boycott of the elections would be immediately suspended.
The monthly Aftab, produced since 2000 by a group of writers and intellectuals, was suspended on 11 July for "insulting the Supreme Guide" and printing "false news." A week later, the daily Vaghayeh ettefaghieh was suspended indefinitely for the same reason and also for "propaganda against the regime."
The daily Jomhuriat was suspended after only 12 issues after publisher Javad Khorami Moaghadam refused Mortazavi's order to sack his editor, Emadoldin Baghi, a prominent reformist journalist and fervent freedom of expression campaigner.
Kurdish and Azeri-language papers were also suspended during the year for supposedly "spreading separatist ideas and printing false news." By the end of the year, only a handful of independent newspapers and magazines remained in the whole country.
Foreign journalists also had to say what they intended to report and where they wanted to go before (if they were lucky) being allowed into the country. Once in, official surveillance restricted their activities and movements. Dan DeLuce, Teheran correspondent for the British daily The Guardian, was deported in May after making an unauthorised trip to the southwestern city of Bam, where an earthquake killed 26,000 people on 26 December 2003. He returned in February 2004 to cover a visit to the city by Britain's Prince Charles and then went again after being refused permission by the authorities to investigate the population's anger at government reconstruction efforts.
The triumph of impunity
The judiciary showed blatant hypocrisy in the case of Zahra Kazemi, the Canadian-Iranian photographer beaten to death in prison in July 2003. She had been arrested on 23 June that year while photographing prisoners' families outside Teheran's Evin prison and probably died on 10 July. After trying for a week to hide the cause of her death, the authorities, under pressure from the Canada and other countries, admitted she had died while being tortured.
The judiciary, also under pressure from an Iranian parliamentary enquiry, named as her killer an intelligence ministry agent who had interrogated her. He was charged but acquitted on 24 July 2004 after a sham trial.
The family's lawyer, Nobel Peace Prize winner Shirin Ebadi, had asked for court evidence from Mohammad Bakshi, a prison guard under the authority of Judge Mortazavi, and from five senior justice officials who had interrogated her. The court refused the request and the trial was hurried through in two days. The hardliners then switched back to the line that Kazemi had died "accidentally."
Journalists thrown in jail
Iranian journalists are constantly being arbitrarily arrested and often can only win freedom by paying exorbitant bail. Thirteen journalists were imprisoned during 2004 and at the end of the year 10 were still being held.
Freelance journalist Ensafali Hedayat, working for several reformist papers, was arrested on 16 January by order of the revolutionary court in the northwestern city of Tabriz and on 11 May jailed for 18 months. At the end of the year, he was still being held at the city's intelligence headquarters despite paying bail for his release pending his appeal against the sentence. He was in very poor condition.
Journalists are still sometimes held in the notorious Evin prison even when they are in bad health. Siamak Pourzand, 75, seriously ill and bedridden, has been there since 30 March 2003 despite a heart attack that put him in a coma for three days in March 2004. The journalist, who worked for several independent papers, was kept in solitary confinement for months and physically and psychologically tortured to get him to make a televised confession. He had been arrested in November 2001 and sentenced in May 2002 to eight years in prison for "undermining state security by having links with monarchists and counter-revolutionaries."
Mohsen Sazgara, publisher of the reformist dailies Jameh, Neshat and Tous (since suspended), was sentenced on appeal on 8 March 2004 to a year in prison. He had been jailed on 15 June 2003 and then freed on bail of six billion rials (580,000 euros) three months later. A week before his release, he was charged with "undermining national security," "insulting the Supreme Guide" and "anti-government propaganda."
Reza Alijani, editor of the monthly Iran-e-Farda and winner of the 2001 Reporters Without Borders - Fondation de France Prize, learned on 1 May that his appeal against a verdict in a 2001 case had been heard in the absence of him and several colleagues accused with him. He was sentenced to four years in prison, Hoda Saber, one of the paper's managers, to five and half years and Taghi Rahmani, of the weekly Omid-e-Zangan, to seven years. All had been held since 14 June 2003 for no official reason.
Abbas Kakavand, formerly with the hardline daily Ressalat, was arrested on 7 June for "publishing false news" in articles posted on the Internet website gooya.com attacking corruption and political payments to leading hardliners. He was freed on 10 June after paying bail of 100 million rials (11,600 euros) but awaits trial on charges arising from various complaints against him, including some by the Imam Khomeiny Foundation. A score of people suspected of working with reformist news websites, including Rouydad, blocked by Judge Mortazavi in late August, were arrested in September and October. Among them were site technicians and seven journalists - Javad Gholam Tamayomi, Omid Memarian, Shahram Rafihzadeh, Hanif Mazroi, Rozbeh Mir Ebrahimi, Mahboubeh Abbasgholizadeh and Fershteh Ghazi. All except Tamayomi were freed on bail in November and December but the authorities continued to hound them. Memarian, Rafihzadeh and Ebrahimi were summoned and phoned regularly by state security agents.
Babak Ghafori Azar, of the economic daily Hayat-e now, was arrested on 7 September after police searched his home. He was freed on 21 September. Rafihzadeh, culture editor of the newspaper Etemad, was also picked up on 7 September by the morality squad, a section of the Teheran police close to the intelligence ministry. Mazroi, formerly with several reformist papers, was arrested on 8 September after answering a summons to the Teheran prosecutor's office. He was freed on 11 November after paying bail of 150 million rials (13,000 euros). The families of journalists arrested or exiled are watched and often harassed. Said Motallebi, father of Sina Motallebi, who has fled to the Netherlands, was arrested and held for nine days in September. At least 60 journalists were summoned during the year, either officially by a court, to answer complaints usually from the justice ministry, or unofficially by police or intelligence officials.
The government media launched a campaign against some journalists at the end of the year. The publisher of the daily Kayhan, Hossin Shariatmadry (in an article called "The House of the Spider") accused several journalists working in exile for the BBC, Radio Farda, Rouydad and gooya.com of belonging to a Prague-based "enemy network" and of collaborating with US intelligence agents. He also alluded, without naming them, to Mazroi, Rafihzadeh and Ebrahimi.
Shariatmadry, who has tortured and interrogated countless political detainees at Evin prison, was appointed to run Kayhan by Supreme Guide Khamenei.
In 2004...
1 journalist was wounded

13 imprisoned

4 arrested

At least 60 summoned

5 threatened

about 20 media outlets suspended or censored

and 2 foreign journalists deported