Victims and Witnesses
The Court-Appointed Attorney Won't Answer our Calls": Mashallah Karami, father of Mohammad Mehdi Karami, on his Son's Case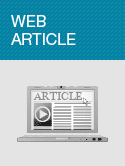 Ehtemad Newspaper
December 12, 2022
Web article
Determining who is guilty and who is not is the responsibility of the law, the judge, and the judicial system, but the collective unconscious of society is constantly evaluating their actions. It should be noted that the law has defined rights for even those who have committed a crime, and these rights must be respected.
In the wake of events sparked by the death of Mahsa Amini, not only 'Etemaad' has reported and analysed the events, but it has also sought to provide a platform for families who for any reason feel the need to have their voices heard by the authorities. One such case is that of Mashallah Karami, whose son, Mohammad Mehdi, has been sentenced to death; a father who is a paper towel vendor in Nazarabad, Alborz Province, and says that besides Mohammad Mehdi, he has only one other child who is disabled; a father who feels that after announcing that his son has been sentenced to death, the judicial authorities should hear him and pay attention to his pleas. In an interview to 'Etemaad', Karami complains about the court appointed lawyer's lack of attention, noting that he has been calling the lawyer for a week to protest the sentence handed down to his son, yet his calls have remained unanswered.
To investigate and help shed light on the various aspects of this case, 'Etemaad' arranged an interview with the father and [Mohammad Hossein] Aghasi, the lawyer appointed by the family, who has not been allowed access to the case file. It should be noted that 'Etemaad' is ready to listen and report the viewpoints of any of the officials handling the case.
Mr Mashallah, why has the court prevented your appointed lawyer from accessing the case?
Initially they told us that we could appoint a lawyer ourselves, but subsequently they did not allow us to do so. I called Mr Aghasi and he personally came to Karaj but was informed that he is not allowed to access the file. Even Mr. […], who is the court appointed lawyer had told us that we could appoint our own lawyer, but that was rejected. Now sir, we are talking about the life of a young man. Are the defendant's family not entitled to appoint a lawyer? My son's defense must be presented by a lawyer, but they have barred the lawyer from access.
Where are you from?
We are from a Kurdish minority. Well, my mother is Turkish, but my father is a Kurd. I swear to God we are Shi'a and love our country.
You are a compatriot and an Iranian irrespective of where you live in Iran. What sentence has the court handed down to Mohmmad Mehdi?
He has been given a death sentence. He rang us himself on Wednesday at 2pm and said: 'Dad. They have issued the verdicts and I have been given a death sentence.' My son was sobbing and saying, 'Please, don't tell mum anything…' Mehdi's mother is very attached to him. My son is an athlete who has constantly strived to achieve honours. If something happens to Mehdi, our lives will also end. I begged Mr. Asef Hosseni: Please give my child two life sentences, but do not execute him. My son has won several national championships in karate. I have worked hard as a petty vendor to raise my son. All our acquaintances, neighbours and colleagues know how hard I have worked to ensure that my son becomes an established athlete and a source of honour. Today, I do not know where I can take my complaint to. The day Mehdi was arrested, he was wearing college shoes and straight trousers. Who on earth would take part in a demonstration dressed like that?
How did Mehdi end up among the protestors?
He himself says in a video of him that has been released, that he had gone to attend Hadis Najafi's 40th day death anniversary ceremony, but the gathering had suddenly evolved into intense protests. I swear to the Almighty God and His Prophet, that my son is innocent. I urged the official in charge of the case not to give my son that sentence because he is innocent. He responded: 'Are you willing to question the judgment of God and the Prophet?' I said: 'If the verdict of God and the Prophet is that my child should be executed, then so be it.' What could I say when they put me against God and the Prophet? I have not gone to work for a long time – I peddle paper towels. I go to the court and prison every morning and then walk around the streets aimlessly. I went to the prison this morning. There were no prison guards or prosecutors. They said, 'Do not come here if your case relates to the protests as you will not get a response here.' I worry every night lest they inform me of my son's execution. I have lost all hope. Please, I urge you to make my voice heard by whomever can be of any help. We are helpless and do not have any connections. My child is innocent. He is not a killer. They have sentenced my son and they could carry out that sentence at any moment.
Has the court appointed lawyer taken any steps? Have you appealed against the verdict?
They told us we could appeal the verdict. I have been ringing Mr […], the judiciary appointed lawyer, but he does not give me an answer. The lawyer has not even agreed to give me his office address. I asked his permission to contact you so that you can record what my son has told me on file. I took photographs of my son's medals to be put on file. I also obtained an affidavit from the local mosque but have not yet managed to have it placed on file. God willing, the Supreme Court will commute the death penalty to life imprisonment. God is a witness that we do not have a life anymore (Mashallah bursts into tears). Whoever I approach, tells me that the case is a security one, and I should give up. Some 2,000 people attended Hadis Najafi's 40th day ceremony, yet it is my son who has to answer for everyone's crimes.
What does Mehdi say? Does he accept his crime?
I ask him: 'Mehdi my dear, on my life, have you committed these acts?' He says: I swear to God, dad, that I have not committed any of these acts.' But should the death penalty not require evidence and documents instead of merely a confession? Should they not investigate the details? I do not even know if I am doing the right thing talking to you.
I hope that justice will be served for you and your family.
If there is a God, and I am certain there is, I hope He will protect hapless people like us. We have nobody and take refuge in God. I am at my wit's end. Mehdi's mother is crying and wailing day and night. We feel helpless.
(It should be noted that our reporter tried several times to contact Mehdi's court appointed lawyer to hear and report his views on the case. But despite his promises, he did not contact us.)