Amnesty International
Iran: Details of 72 Deaths in Custody since 2010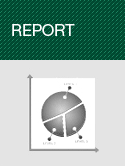 September 15, 2021
Report
From the report's introduction:
This document lists the cases of 72 men and women recorded as having died in custody since January 2010. The deaths occurred at 42 prisons and detention centres in 16 provinces across the country including Alborz, East Azerbaijan, Golestan, Ilam, Kermanshah, Khorasan Razavi, Khuzestan, Kurdistan, Lorestan, Markazi, Mazandaran, Sistan and Baluchistan, South Khorasan, Tehran, West Azerbaijan, and Yazd.
In 46 cases, informed sources including the relatives and/or fellow inmates of the deceased reported that the death resulted from physical torture or other illtreatment at the hands of intelligence and security agents or prison officials. A further 15 deaths occurred following the lethal use of firearms and/or tear gas by prison security guards to suppress prison protests over Covid-19 safety fears in March 2021. In the remaining 11 cases, the deaths occurred in suspicious circumstances, but no further details about potential causes were available.
For 36 of the 46 alleged victims of torture or other ill-treatment recorded since 2010, information about their exact or approximate age was available. According to this information, 16 were in their twenties, 12 in their thirties, and three between 18 and 20 years of age, which means, based on known age, younger people constitute 86% of the deceased.
Of the 46 deaths in custody involving reports of physical torture or other illtreatment, at least 36 took place during the preliminary investigation stage. The majority (28) died in custody within a few days of their arrest and detention. One died immediately after arrest and before even being transferred to a detention centre.
According to information compiled by Amnesty International, at least nine people died in facilities run by the investigation unit of Iran's police (Agahi), 11 in facilities run by the ministry of intelligence (MoI), two in facilities run by regular city police, two in facilities run by border or immigration guards, and one person each in facilities run by Iran's Cyber Police (FATA) and the Revolutionary Guards, respectively.
Amnesty International believes that the real number of deaths in custody is likely much higher given the lack of transparency in Iran's justice system and the fact that many human rights violations go unreported due to widespread fear of reprisal and systematic repression of civil society.
Access the full report in PDF form.