Victims and Witnesses
"A Place Close to the End of the World": Sepideh Qolian's Account of the Women's Ward at Bushehr Center Prison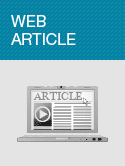 September 9, 2021
Web article
Sepideh Qolian, a 26-year old university student and labor activist from Dezful, was arrested at a worker's protest at the Haft Tappeh Sugar Company on November 18, 2018. She has been sentenced to 18 years of prison (five of which are enforceable) on charges of "assembly and collusion with intent of acting against national security" for participating in labor demonstrations, "membership in the Gam group" for her work with the worker's journal Gam, and "publishing falsehoods" for publicizing news of her own torture in detention. Qolian had been freed on bail, but reported to Evin prison to serve her sentence on June 21, 2020. On March 10, 2021, Qolian was transferred from Evin to Bushehr Prison. Islamic of Iran Broadcasting broadcast a documentary featuring a forced confession of Qolian's in December 2019/ January 2020.
Qolian published the following text on her personal Twitter and Instagram accounts during a brief furlough from prison:
This is a place close to the end of the world: The Women's Ward of the [city of] Bushehr Central Prison. When I was first exiled here last year, I had a feeling I would face something resembling a forgotten Hell, but I could not have imagined the harshness that exists in this Prison in my wildest dreams. The women incarcerated in this Ward are subjected to the most savage forms of torture, and are kept in the most inhuman of conditions, and their crime is simply that they are women and inmates. I wrote about the savagery and the fear that reigns in this Prison in any way I could to whoever I knew and I could think of, and I said that it was as if you were standing in the middle of four walls made of stone and were screaming. This time, though, I want to address those who will actually lend an ear, who have had enough of oppression, and who are not indifferent toward violence, and I want to tell them about the suffering the women incarcerated at Bushehr Prison endure. This report (with assumed names to protect the identity of the women) contains short scenes of the conditions in which the women inmates of Bushehr live their days.
Zahra is an Afghan woman who has fled death and the Taliban with her child, and is now taking part in a symbolic burial [of her son] arranged by the prison guards in Bushehr Central Prison's yard. From the prison guards' perspective, Ahmad, who has gone to prison in his mother's arms, is an illegitimate child. Zahra's child has been wrapped in a Kafan (white shroud used to bury the dead), just so he can be scared into sleeping earlier at night. Zahra is dumbfounded and as soon as her son is taken out of the shroud, she lunges toward him and beats him up and says to the others: "I'll take care of him myself. Please leave him alone."
The person in charge of the Ward has determined that wearing under garments should be mandatory. Ma'edeh refuses and does not want to wear a bra all night and day. In order to punish her, the Ward's current social worker forces all the inmates to surrender their undergarment. She calls them "the town prostitutes" and threatens that she will take their undergarments by force if they don't take them off and turn them over voluntarily. At row call, and in front of the horror-stricken eyes of the other women inmates, they tear Ma'edeh's clothes off (just because she had not taken off her undergarment). The inmates continued to pay for Ma'edeh refusal: They line everyone up and force them to take their bra and underwear off and put them in a trash bag the social worker is holding. From that point on, wearing undergarments was prohibited for weeks, even when the women had their period.
Inmates can take showers at Bushehr Prison only at specific times. Sahar took a shower outside of the prescribed times and she must now pay for her actions by being "cleansed" in the middle of the yard by the person in charge of the Ward. With the help of the Ward's social worker, the person in charge of the Ward takes all of Sahar's clothes off in the yard, and washes her with milk and bottled water. The other inmates are forced to watch the scene and boo. If anyone turns away, they will be deprived of phone calls. Dozens of eyes, angry, baffled, and disconcerted eyes, are watching the woman's naked and shivering body. We are all thinking how defenseless and alone we are.
For women incarcerated at Bushehr Prison, the law of mandatory Hijab is implemented at a level far beyond what is customary at other prisons. Chador and complete covering is mandatory at row call, in the hallway, and in the yard. A woman inmate must wear her Hijab everywhere except in her bed.
Ameneh is returning from the detention center. Although the investigation and interrogation phase is over, she has been taken to investigation centers several times, but not to be questioned. She is turned over to the officers, in coordination with the person in charge of the Ward, in order to render sexual services. In here, a lot can be accomplished when coordinated with the person in charge of the Ward, things such as dispatching women who receive no financial support from their families to the male inmates of the Financial [Crimes] Ward to become their temporary Siqeh (temporary marriage for a determined period in exchange for a specific sum of money).
This is only 5 of the 20 cases I have reported to the authorities, orally and in writing, in connection with the Bushehr Prison Women's Ward, and I have heard nothing back but a deathly silence. And this is what awaits those who object: More intense torture; threat of examination of the sexual organ in front of all the other inmates and the entire prison staff; beatings; quarantine; bringing over the guards, torture, and sexual assault; cutting off phone privileges and visitations; and going on leave.

In the Bushehr dungeon, any type of insubordination and disobedience of the violent and inhuman orders of those who run the prison, leads to being trampled upon more and more every day in this faceless purgatory where no one's voice can be heard outside its four walls.