Amnesty International
IRAN: Mass arrests in Mashhad, Shiraz, Arak, and Bukan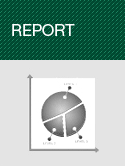 June 15, 1992
Report
From the report's introduction:
On 11 June 1992 the official Islamic Republic News Agency announced that four people had been executed and five others had been sentenced to death for their part in last month's riots in Shiraz. One of those who had been executed was named as Masoud Gholami. This brings the official total for executions following riots in Shiraz, Arak and Mashhad to eight. Amnesty International fears that the actual figure may be considerably higher.
Read the full report in PDF format.