Victims and Witnesses
"Our Family Fell Apart after my Brother's Execution": Witness Testimony of the Sister of a Kurdish Man Put to Death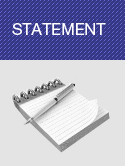 Abdorrahmamn Boroumand Center
November 12, 2020
Statement
Note: Names have been changed in order to protect the identity of the victim's family.
We are from Piranshahr, one of Iran's Kurdish majority cities. My brother, Aso, was 33 years old and married. He had one daughter who was only a few months old. He was a member of one of the Kurdish groups opposed to the Islamic Republic.
We were a family of seven. I have two younger sisters and two older brothers. Aso was the oldest. I was 7 years old when my father died of cardiac disease at the age of 40. After his death, Aso, who was about 13 at the time, became like a father to us, even though there was not a big age difference between us; he also became a close friend to our mother.
Arrest, Shock, and Fear
I was about 19 years old and I had been accepted to a state university in the city of Tabriz, in the sculpting program, which I liked. I had travelled to Tabriz with my mother to take the practical exam, and we stayed there for a few days. When we returned home we realized that our house had been turned upside down, as if a burglar had been there. We got really scared. My sisters and brothers, two of whom were adolescents, were at our home along with Aso's wife and daughter. They had all been extremely scared and traumatized. They said that around 2 or 3 in the morning, Information Administration agents had climbed over the wall and entered the house when everyone was asleep, and had gone to [their bedside], holding guns. They had then searched the entire house looking for Aso's belongings, whom they had arrested the previous day in the city of Orumieh, where he had gone on some business. My sister-in law [Aso's wife] had been so scared and traumatized that she did not speak for a few days and was completely silent.
The next day, Aso himself called home and informed us of his arrest, but we did not find out where he was being kept. Information agents would call us numerous times in the following days, threatening us and telling us to turn everything Aso owned over to them. These phone calls frightened us even more.
After my brother's arrest, my family went to the Piranshahr Information Administration numerous times to follow up on his case, but they never gave us a straight answer. They would name a different city each time [as the place where Aso was being held] but my family found no information or trace of Aso when they went to those towns. We ultimately found out that he had been detained in our own town, Piranshahr's, Information Administration the entire time, and that was when we were given the opportunity to visit with him.
After my brother's arrest, my family went to the Piranshahr Information Administration numerous times to follow up on his case, but they never gave us a straight answer.
He was transferred to Orumieh Prison a few months after his arrest, and we were finally able to go there and visit him. Every time we wanted to go for visitation, we would have to wait at the prison gate from 5 o'clock in the morning until 8 or 9 AM until our turn came. And we would undergo stringent body searches once our turn would come. During visitation, there would always be an agent hovering over us and we could never talk to him freely. Aso was also afraid to speak freely; it was mostly "hi how are you doing" and small talk. The rest of the visitation time would be spent crying and shedding tears.
The real nightmares of a family
I liked the sculpture program I had chosen as my field of study at the university very much, and I had worked very hard to get accepted into the program. And I had done very well on my practical exam too. Then when the results of the entrance exams came, I had not been accepted and they said that I had failed the "Gozinesh" stage (a comprehensive step in any university exam or government job application where the applicant is asked about his/her religious practices and his/her allegiance to the Islamic Republic, among many others, having nothing to do with his/her education, applied for field of study, or the job description whatsoever).
I immediately went to the province's Sanjesh ("Examinations") Organization and talked to the head. He was very straightforward with me and told me that I had failed Gozinesh because my family was political. Right then and there I started crying and was deeply upset. I told the head of the Sanjesh Organization that I had ranked second among all the participants in Kurdistan Province and that my teachers were also very happy with my performance, and that I was the first woman in my town to be accepted into the program. Why did they fail me? He said to write a protest letter and come back a few days later. So my mother and I stayed at my brother's friends' home in Tabriz for a few days. When we went to meet with the Head of the region's Sanjesh organization for a second time, he said: "Unfortunately they will not allow you to enroll in a state university and your only problem is that you did not pass Gozinesh." He did not mince words and told me: "They won't allow you to study for this degree because of your brother," but didn't say who it was that did not allow that to happen. My mother even told him: "Please tell us what organ does not allow it; we will go and talk to them and beg them to let my daughter enroll in the university." But the head of the region's Sanjesh Organization reiterated: "Unfortunately, there's nothing I can do for you; I told you what I was told to tell you."
I had been accepted into another program at Azad University (a private university system with branches across Iran, where students have to pay rather expensive tuitions, as opposed to state universities which are free) as well. My mother had enrolled me there so I wouldn't lose the opportunity of studying there in case I wasn't accepted into the program that I liked. Even though I graduated and continued my education abroad, none of it mattered to me: I always have this feeling that I did not attain the thing that I truly liked and wanted.
Additionally, the agents' attack on our home traumatized me, and I still carry that trauma with me. But the thing that bothered me the most was the trauma that my mother suffered that made her sick. My mother completely fell apart after my brother's arrest; it had gotten so that we would sleep at night only after making sure that our mother was sleeping. She would wake up most nights in the middle of the night because of nightmares and would say "they are beating Aso now". She would sleep and wake up again and say "now they're burning his back with cigarettes". Later, when we were allowed to visit with my brother, he would swear that he was undergoing beatings and torture at the same exact time my mother was having her dreams. Just imagine being a mother, having these nightmares, and later learning that they were true; you will lose your spirit and you will simply be devastated.
"They won't allow you to study for this degree because of your brother," said the Examinations Organization official
Follow-ups with no results
During my brother's detention, my mother was hospitalized numerous times due to anemia, and they had to give her blood several times. But she did not care about her illness and would go to different cities' judiciaries in order to follow up on Aso's case. Of course she was constantly monitored by her doctor, who would tell her that she had to be careful and look out for herself. There was no cleric left in Tehran that my mother had not been to see and not bribed just so that they she could get his sentence reduced to life in prison. And they would all make promises to her, but as soon as she would come back to our town, they would break their promise. My mother would try seeing anyone just so she could at least reduce Aso's sentence. She even went to the Supreme Court a few times. I too went with her twice.
Of course, my mother never met the officials in charge; she always met with the middlemen, who would promise her anything. But as soon as they read his case file, they would say that the case was hard, that the case against my brother so difficult that they could not do anything. My mother would cry and tell them "just take a look at Aso's age! Even if he performed a single political act a year, do you think his case file would become so thick and voluminous?" His case file had gotten so large that it could fill an entire closet. Everybody [with or without knowledge of his activities] had made incriminating statements against him.
Regrets to last an entire lifetime
One day, they called one of my brothers and told him that Aso wanted to visit with him. The day prior to this phone call, my mother had gone to visit with Aso but they had not allowed her to see him, telling her that they would inform her when she would be permitted to come for a visitation. When they called my brother, my mother told him: "If you see Aso, tell him that I had gone to visit with him yesterday but they had not let me in. Ask him to get an appointment for me so I can go and see him." When my brother went for the visitation, he was told to go into some room and see Aso. When my brother opened the door to the room, he saw Aso lying on his stomach. My brother asked one of the guards: "What is this?" He was told: "Your brother was executed at 6 o'clock this morning, and we contacted you to come and take delivery of his body." My brother was shocked and did not know what to do. They told him to call upon several people [to help him] so they could turn the body over to him. By those "people", they meant forces affiliated with the government that we call "Josh" [1]. My brother called my cousin (my mother's nephew) and my uncle (my father's brother) and told him: "I'm passing out, my arms and legs are not functioning. Aso's body is lying in front of me. What do I do?" They told him not to say anything to our mother for now. Then the two of them managed to find two "Joshes" and went to the prison to take the body. The authorities did not turn the body over to them then, and told them to come back in two days. Additionally, they set conditions for the delivery of Aso's body: "No gatherings; you're not allowed to hold services, you can only bury him. If even a single person comes to your home, or if you cry or make a noise or scream, we'll take the body back. And tell his mother that if she holds services for him, we will arrest her other two sons as well."
Two days later, they took my mother to my aunt's (her sister's) home. The entire family and relatives had gathered there to tell her what had happened. When they told her Aso had been executed, she was so shocked and traumatized that she had absolutely no reaction. The next day, they brought Aso's body home and showed it to my mother. Our home and our town's cemetery were surrounded with armed government agents. Out of fear, my family had told the people not to take any actions.
I was in Iraqi Kurdistan at the time of my brother's execution, and I was set to go to a European country. The night before his execution, I had a dream about my brother and I was very upset. The next day, I went to Irbil to fly to Europe. During those few days, I just cried uncontrollably for no reason. I had called my mother's home before my flight but no one had answered. Then I called a number of our relatives and anyone else I knew, but no one answered. I was extremely worried. I cried non-stop once I sat in the airplane. When I reached my destination, two of my brother's friends had come to pick me up and they had been told of the news. The fact of the matter was that they had executed my brother at 6 o'clock in the morning of the day of my flight. They took me from the airport to another town, to the home of Aso's brother-in-law (his wife's brother). At dinner time, one of the host's guests suddenly said: "Unfortunately…" And as soon as he said the word "unfortunately", I stared at him and asked: "My brother…?" and I passed out. When I regained consciousness a few hours later, I learned that my brother had been executed.
Nowadays, the first thing that comes to my mind when I hear about someone's execution, is my brother, and I cry uncontrollably every time I hear that someone has been executed. It is not important to me what the person who was executed was charged with; I just become very upset. Aside from that, it bothers me to even see unpleasant scenes on TV.
The news of my brother's execution traumatized me so much that I just cried day and night and was incapable of doing anything; I did not even eat properly. I was generally just sad and silent. Then I went to a general doctor who sent me to a psychologist, who told me the conditions might put pressure on my brain; I guess not enough blood was getting to my brain. He said that the trauma had caused that. Exactly one month after arriving to the new country, I was taking pills and seeing a psychotherapist at the same time. I was treated by a psychologist for an entire year, and initially, I was going for therapy three times a week. They provided me with a translator since I did not speak the language, but the translator was not able to properly convey my feelings and my states of mind to the doctor.
They set conditions for the delivery of Aso's body: "No gatherings; you're not allowed to hold services, you can only bury him. If even a single person comes to your home, or if you cry or make a noise or scream, we'll take the body back."
My other problem is the fear that has taken root in me. Even now that I live in a European country, the few times that I went to the police on some business, I was filled with fear and would forget my words and what I wanted to say. I talked about this to the psychologist several times and I was told that this fear had somehow been deeply instilled in mind.
My mother was not feeling well either. After she saw Aso's body, she suffered from shock and trauma and her illness kept getting worse. The doctor said that she had suffered a great trauma which had caused her body's immune system to become compromised, and that it had made its biggest impact on her liver. A little while later, they discovered a tumor in her liver. From then on, my mother was constantly going to the hospital and to the doctor's office. Her liver and spleen gradually stopped functioning completely, and she became disabled. Before Aso's execution, my mother had single-handedly been raising six children for ten years, after my father's death. She was doing sewing and tailoring work in order to make ends meet. We did not feel our father's empty place during all the years that we were studying, and we had a good life. We all finished our education and went to college. My mother was generally very healthy. Even after my brother's arrest, she was able to stand on her own two feet. But his execution destroyed and disabled her. She died seven years after Aso's execution.
The foundation of our family was destroyed after my brother's execution. My sister recounted that after they had taken my brother's body home, his daughter, who was 2 years and a few months old at the time had asked: "Why is he sleeping?" and she would constantly go to her father's corpse and call him "Aso, Aso," and would ask my mother: "Why isn't he waking up?" She still remembers the agents that were around our house that day. Every time she talks to me, she says "years after that tragedy, I'm still extremely scared every time I see a police officer."
Although our family and my brother's wife had tried not to talk about Aso's execution with his daughter at home, once she started going to school, however, her classmates had told her "your father was political and was executed". But they had not harassed her at school since the town is small and all the families know each other and all the teachers are local, and they had all supported her.
Nowadays, the first thing that comes to my mind when I hear about someone's execution, is my brother, and I cry uncontrollably every time I hear that someone has been executed. It is not important to me what the person who was executed was charged with; I just become very upset.
I sometimes go back to Iran and I go to Aso's grave with his daughter and we cry together. The regret that she feels and always talks to me about is that she would have wanted for her father to be alive and by her side through everything she had done and accomplished, from finishing school to getting into college, to her routine, daily tasks. One of the other things she always talks about is that everyone allows themselves to give opinions about her future because she doesn't have a father. She's also worried about the future of her relationships: A lot of people might want to harass her and belittle her because her father was executed. Many times when we're looking at old photo albums, she starts crying when she gets to her father's pictures. She too was denied entry into state university in the "Gozinesh" stage, and had to attend Azad University.
In addition to my niece and me, none of my sisters and brothers were able to pass "Gozinesh" and attend a state university, and we all had to study at Azad University. Both my brothers have graduate degrees but they were not able to get hired for a government position, and they work on the basis of temporary contracts and under precarious conditions.
My brother was young. He had a wife and a small child. He did not deserve to die like that. These are the things that make a person very sad.
[1] In Kurdish political parlance, the term "Josh" describes a person who cooperates with government forces in oppressing and quashing local protesters and dissenters.