Death Penalty
60 Percent of cases in the Judiciary are drug-related crimes / Overcrowding in the Prosecutor's Offices' Hallways Due to a Lack of Lawyers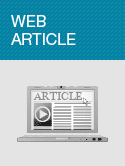 Khane-ye Mellat News Service
April 27, 2018
Web article
A member of the Majless ("Parliament") Legal and Judicial Committee stated that cases related to narcotics and financial problems constitute the bulk of cases being adjudicated and further said that according to unofficial statistics, more than 60 percent of judicial cases are drug related.
On the reasons for 25 million people going to police precincts and 50 million people being entangled in judicial cases, Jalil Rahimi Jahanabadi stated the following in an interview with the Khaneye Mellat News Agency reporter: "Right now, there is a need to revise laws regarding rules of criminal and civil procedures, as well as the entirety of civil and criminal laws, since the backlog of cases is a result of not revising [and updating] these laws, and this has created serious problems."
The people of Torbat-e Jam, Taibad, and Bakhazar's representative in the Islamic Consultative Assembly, Majless, continued: "There is no doubt that a large portion of these laws are old [and outdated] and create confusion for the people because they run parallel to each other and are contradictory at times. Of course, one reason for the enormity of the number [of people resorting to the judicial system] is the people's lack of knowledge and information."
Overcrowding in the Prosecutor's Offices' hallways due to a lack of lawyers
He emphasized: "Unfortunately, given the [limited] choice that we have in retaining lawyers – because the law only allows a limited number of lawyers to be accepted [into the profession] – people do not have access to [a larger pool of] attorneys [whose fees would fit] with their income levels and the expenses they are able to take on. Therefore, they take legal action without consulting attorneys, and a large portion of the frustration and confusion in the Prosecutor's Offices hallways is a result of having taken the wrong legal path and turned in the type of complaint that is submitted.
Lack of financial support for Conflict Resolution Councils prevents a speedy adjudication in these Councils
In talking about other reasons for judicial cases piling up and for large numbers of people referring to police precincts and prosecutor's offices, he noted: "Our society is in the process of transitioning from a traditional society to modernity. Therefore, we are taking away the powers of traditional institutions such as local conflict resolution councils, trusted elders, and the clergy, and we're substituting them with conflict resolution councils that are not held very highly in people's eyes. What complicates things further is that these councils do not have the necessary financial support and the appropriate legal status that would enable them to resolve people's issues."
He added: "The judicial system is currently facing a shortage of manpower, so much so that judges have very heavy caseloads and are under a lot of pressure from their jobs; that, in turn, has created very unfavorable conditions for them."
The root cause of drug-related crimes is poverty
Rahimi Jahanabadi noted: "The statistics indicate that a considerable portion of judicial cases is related to financial and narcotics crimes. The fact is that we do not have favorable economic conditions in the country right now; that creates great tension and numerous problems in society. Furthermore, the root cause of drug-related crimes is poverty and most individuals, whether drug users or drug traffickers, especially in border regions, have become involved in it because of economic problems and unemployment, which itself is a result of the country's unequal [and lop-sided] development [due to the lack of equal opportunities]."
Reducing recourse to the judicial system through reviving traditional means of conflict resolution
This people's representative in the Tenth Majless stated: "Right now we have to prevent an increase in people resorting to the judicial system through instruction and education, resolving economic problems, and reviving traditional local means of conflict resolution which are still very active in many towns and are effective even is resolving murder or other substantial criminal cases, and in smaller cases, result in a settlement of the conflict between the parties."
Noting the statistics in drug-related cases, this member of the Islamic Consultative Assembly's Legal and Judicial Committee said: "According to unofficial statistics, more than 60 percent of judicial cases are directly or indirectly – whether they consist of theft, divorce, etc. – are drug related."